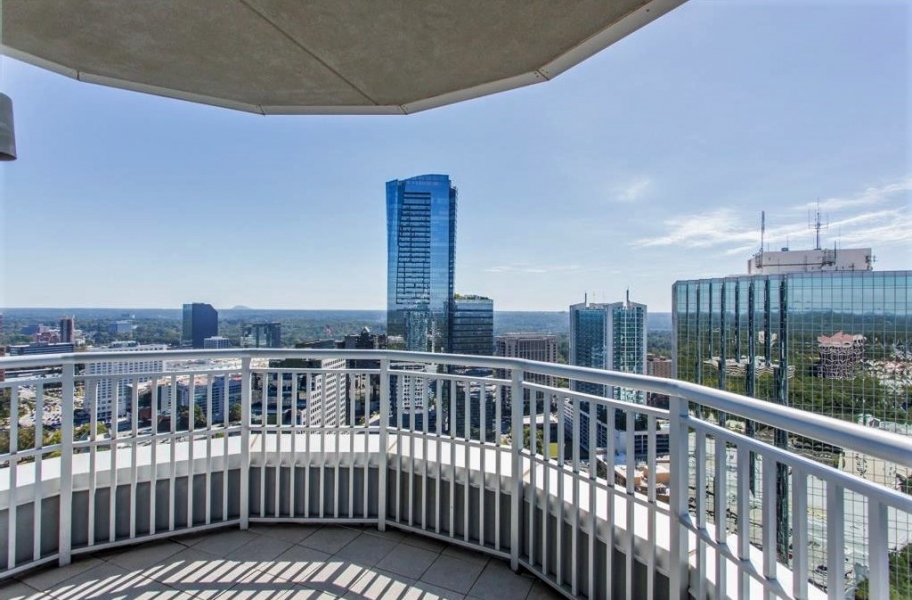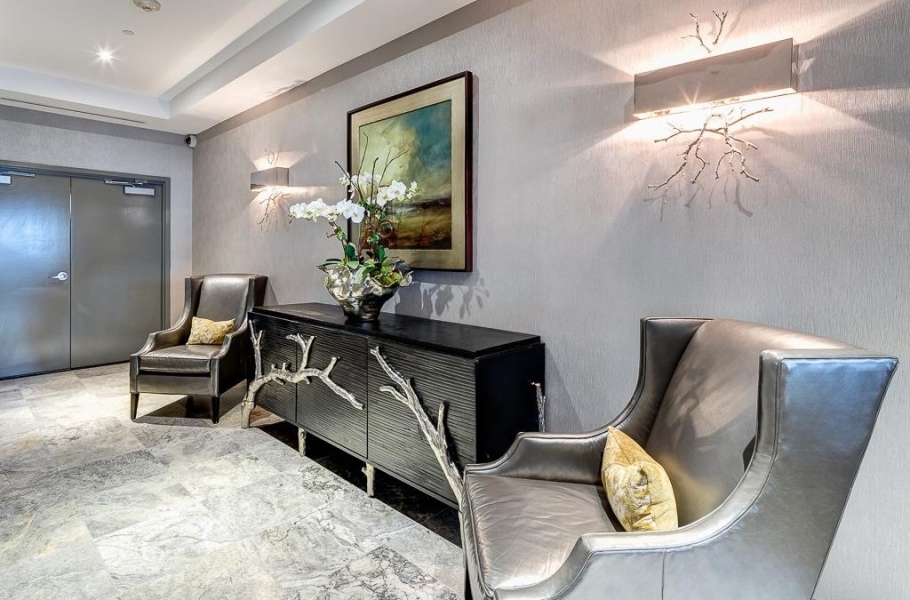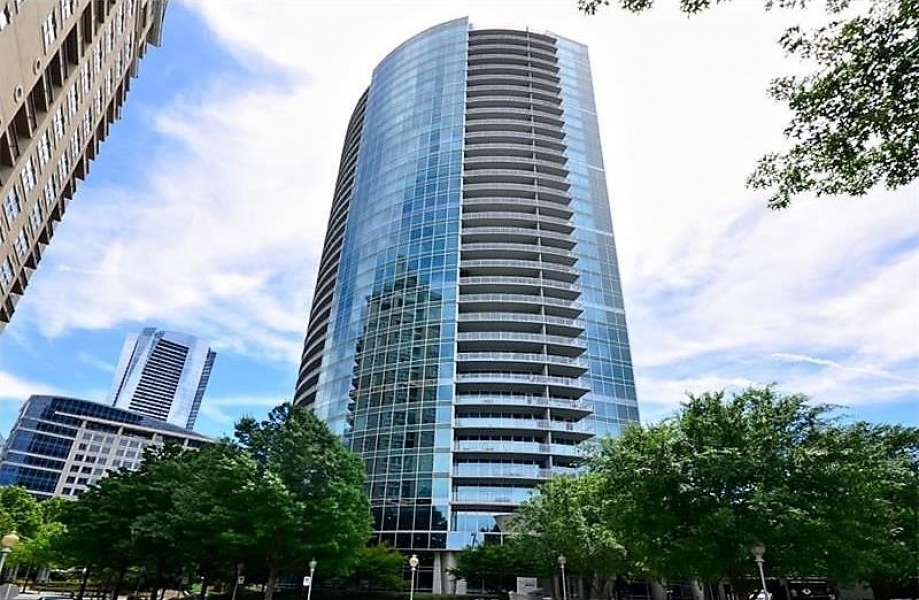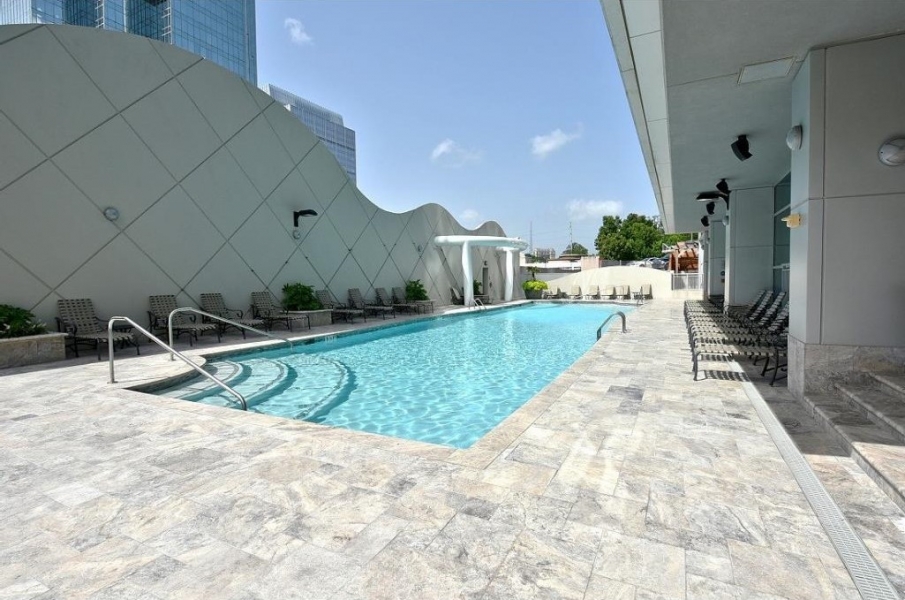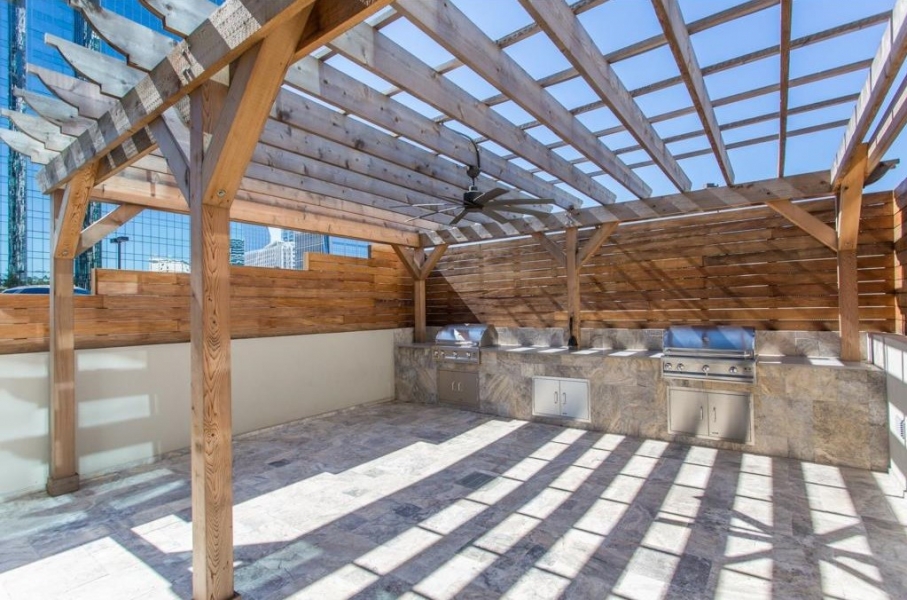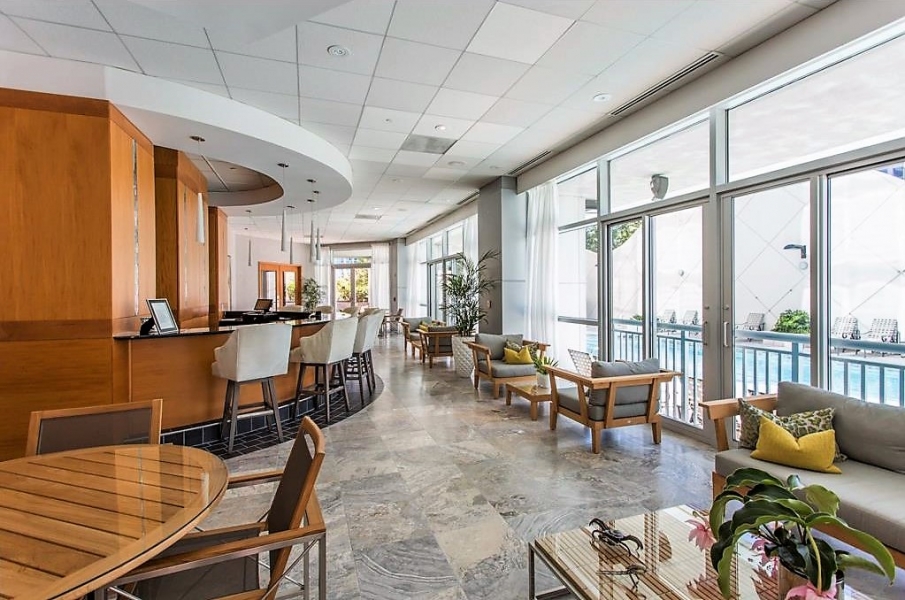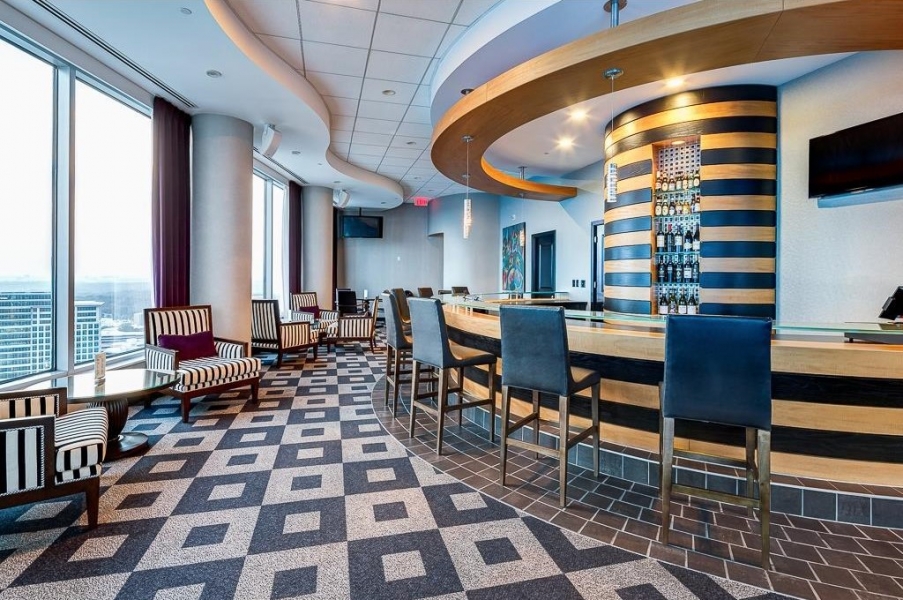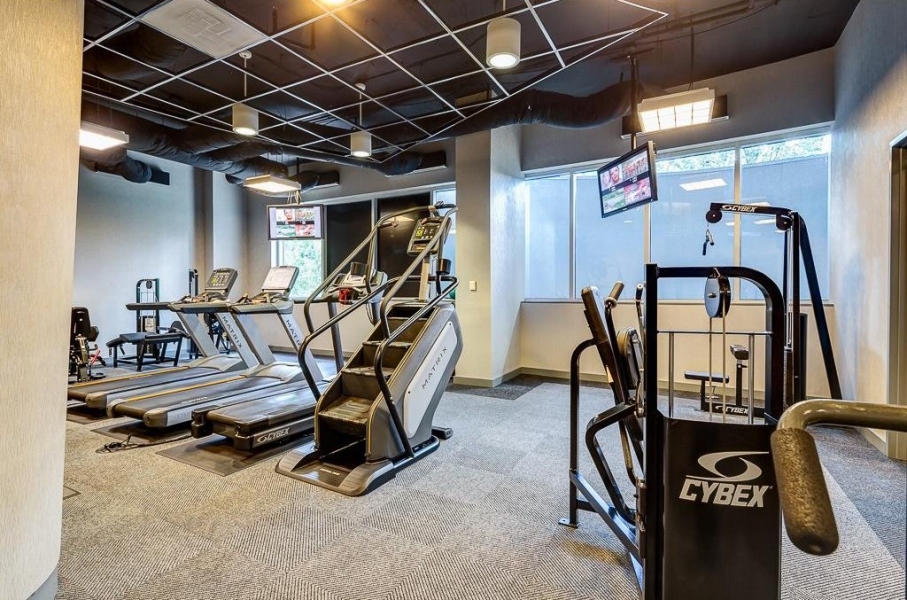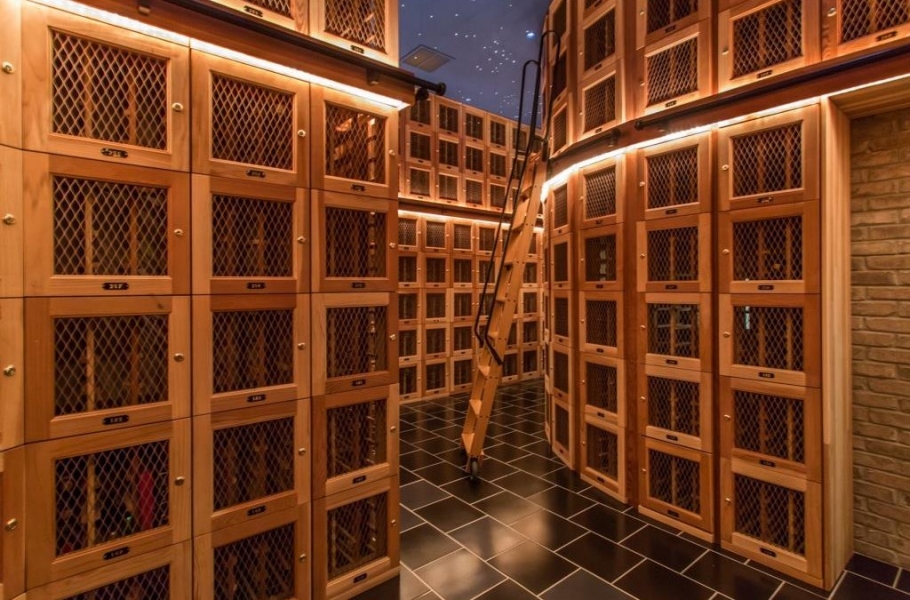 Building Info:
Address: 3338 Peachtree Road NE, Atlanta, GA 30326
Developer: Regent Partners
Year Built: 2004
Building type: High-rise
Units: 286
Sqft range:
1-Bedroom: 781– 1,150
2-Bedroom: 1,266 – 1,742
3-Bedroom: 1,876 – 3,558
Interested in Buckhead Grand? Here's what's currently available…
Questions about Buckhead Grand? If you have questions about Buckhead Grand or would like to visit a listing, feel free to call, text, or email anytime, we'd love to help.
Buckhead Grand Condominiums Overview
Buckhead Grand was one of the first contemporary high-rise condo buildings to be built in Buckhead, and its cylindrical silhouette and conical roof still dominates the Buckhead skyline today. Built in 2004, Buckhead Grand stands 37 stories tall and offers 286 unique condos.
Buckhead Grand Residences
Buckhead Grand has a unique footprint in which the elevator shafts and staircases dominate the central core of the building. While many other high-rise condos branch out down long hallways, units in Buckhead Grand radiate out from this center core, giving the landing areas and short hallways a more intimate feel. Of course, having no more than eight residences on a floor also enhances the sense of exclusivity.
The units themselves have very unique layouts and differ greatly from each other (there are 20 different floorplans). While they don't technically have floor-to-ceiling windows (outside of those looking over the balconies), the windows are 8-feet tall and span the length of most walls, giving them the same feel as if they were floor-to-ceiling. The interiors are modern and sleek, and feature hardwood floors in kitchens and living rooms, granite countertops in kitchens and baths, maple or cherry cabinetry, tiled backsplashes, and under-mounted sinks. They also come equipped with stainless GE Profile appliances.
Buckhead Grand also boasts a few features that are rare in this price point, such as gas cooktops and private, semi-enclosed terrace-style balconies that are actually large enough to use for entertaining. Each condo even has its own doorbell. Yep …doorbells.
The Views, the views, the views…
Units facing the south and west have spectacular, unobstructed views of the heart of Buckhead, while west and northwest facing units have great views out towards Kennesaw Mountain.
Buckhead Grand's amenities ….wow, the amenities…
Arguably the most unique and desirable aspect of this building are its amenities, which are found on the 2nd and 37th floor. I'll start with the pool and clubhouse which are located on the 2nd floor and save the spectacular Sky Lounge for just a moment.
The pool is large and spacious with a tiled patio surround. There's ample seating – both covered and uncovered – and while the large "freestanding" waterfall looks a little dated, it does add a pleasant ambience when it's running. Next to the pool, there's a stylish grilling area complete with tile surrounds, stone countertops, and built-in stainless grills. The area is covered by large wooden arbors and sits right next to a covered section of the patio, where you can relax and grab a bite out of the sun.
Running the length of the pool is an indoor bar and lounge area that hosts a large contemporary bar that fans out from the middle of the room. It features granite countertops, stylish tile floors, and it's decked out in sleek, modern furniture. Through the adjacent doors, you'll find a more traditional sitting room with 60-inch televisions, comfy designer couches and chairs. As a whole, the common areas are very well-maintained and have a very inviting feel.
And as nice as that is, we haven't gotten to the best part which is arguably one of the best amenities in Atlanta – the 37th floor Sky Lounge.
Buckhead Grand's Sky Lounge sits on the southwest corner of the building and boasts a 270 degree view that spans from Kennesaw Mountain all the way over to Stone Mountain. And the Sky Lounge takes full advantage of the view. At the apex of the building, in the heart of the lounge, there's an outdoor terrace where you can soak in all 270 degrees of that incredible view. Looking out in every direction the views are simply stunning.
Inside, the lounge is built around a large semicircular bar that's attended Wednesday – Saturday between 6:00PM and 10:00PM. The area is inviting and comfortable, and features a multitude of intimate sitting areas where you can entertain guests. And when the drapes are pulled open in the evening, the views are simply spectacular …no matter where you look.
Buckhead Grand's General Location
Buckhead Grand pays homage to the old adage location, location, location. It sits in one of the most convenient sections of Buckhead and is just 200 yards from Hwy 400. While Lenox Road can get a bit backed up at times, you can also access the building via a series of back streets that snake behind the building and connect with Peachtree and Piedmont Road.
The areas in your immediate walking vicinity include a host of restaurants, shops, and churches. The building is also just a block away from the pedestrian bridge that crosses over 400, which puts you within walking distance of Lenox Mall and Phipps Plaza ….should you ever choose to do so.
Buckhead Grand is one of my favorite condo buildings in the area given its proximity, design features, and the sheer scale of its amenities. If you're considering the Buckhead area you must visit this building
Additional Details:
Buckhead Grand Recent Sales History and pricing:
Sales price range in last 12 months: $178K – $935K
Average price/sqft in last 12 months:
1-Bedroom units – $245/sqft
2+Bedroom units – $276/sqft
Buckhead Grand Access and Security:
Secure access for residence via fob key. 24-hour concierge controls visitor access.
Parking: Secured parking deck, 1 car for 1-bedroom units and 2 cars for 2 & 3-bedroom units
Buckhead Grand HOA Details:
• HOA rate: Monthly fees are approximately $0.41 per sqft.
• Buckhead Grand Leasing Cap: 25%
• FHA approved? Yes
What's within walking distance of Buckhead Grand?
• Buckhead Station: Old Navy, DSW, Nordstrom Rack, and more…
• MARTA
• Buckhead Church
• Atlanta Tech Village
• AMC Dine-in Theatres
• On The Border Mexican Grill and Cantina
• Chipotle
• Octane Coffee Bar
• Starbucks
• Farm Burger
• Ru Sans Sushi
• Chama Gaucha Brazilian Steakhouse
• Kroger
• LA Fitness
• Bistro Niko
• Buckhead Club
• Maggiano's
• Fresh 2 Order
• Gordon Biersch
• This is just a fraction of what's within walking distance, but I've got to stop somewhere because this list would be pages long….
Buckhead Grand's amenities include:
• Terrace level pool with waterfall
• Large terrace-level club room and bar area
• Outdoor grilling stations
• Pet friendly
• 24-hour Concierge
• Doorman
• Secured parking deck
• Fitness Center
• Stunning 37th floor Sky Lounge with bar attendant
• Massage and Spa Suite
• Wine cellar
Buckhead Grand's Residential Features Include:
• 9-foot ceilings
• Hardwood flooring
• Stainless GE Profile appliances with gas cooktops!
• Entry doorbell
• Digital cable and satellite TV available
• Breathtaking panoramic views
• Oversized balconies
• Soaking bathtubs
• Granite countertops
• 42″ Cherry and Maple cabinets
Interested in Buckhead Grand? Here's what's currently available…
Questions about Buckhead Grand? If you have questions about Buckhead Grand or would like to visit a listing, feel free to call, text, or email anytime, we'd love to help.