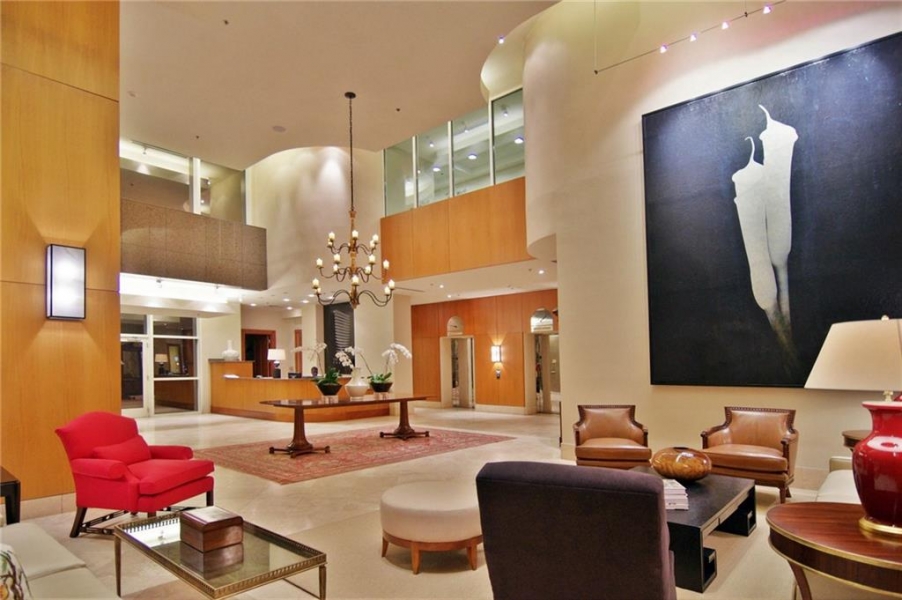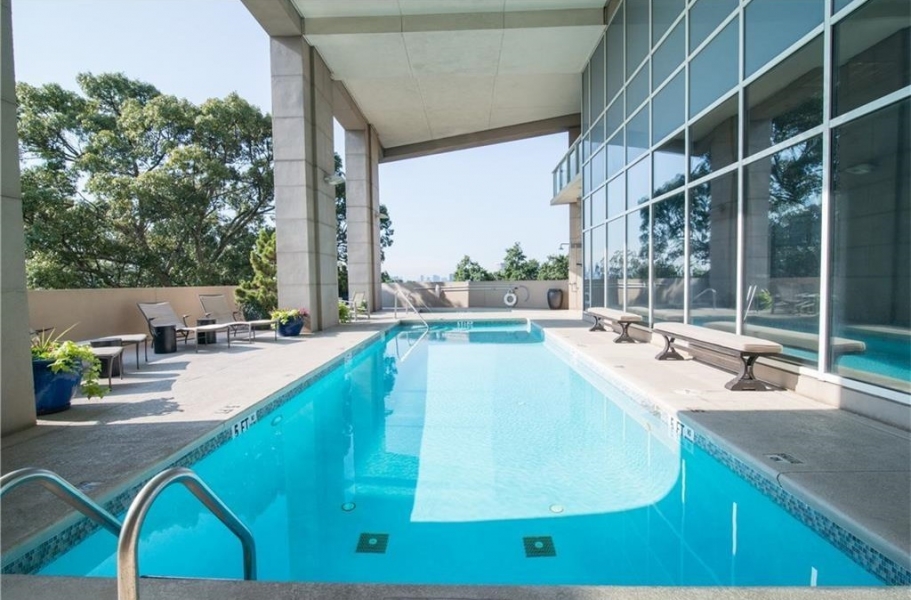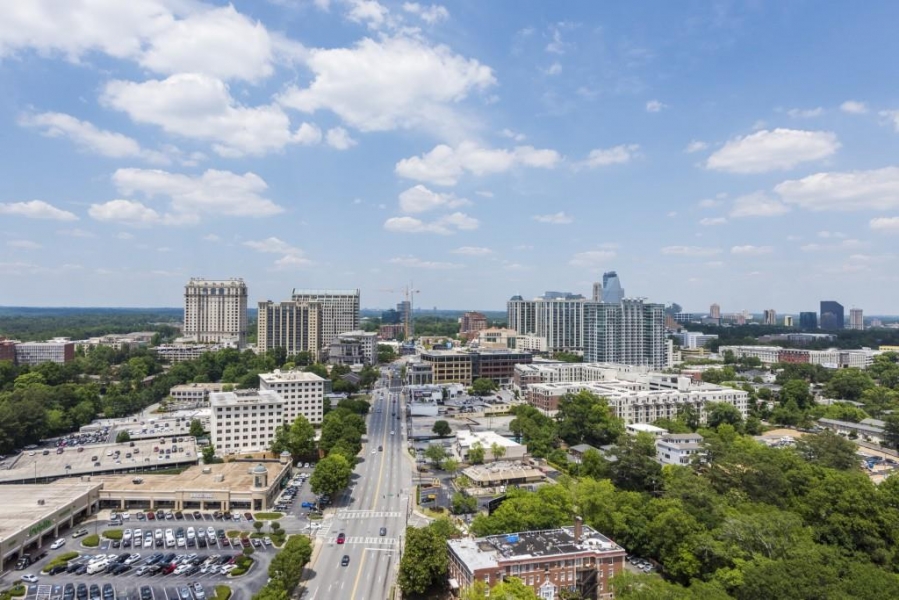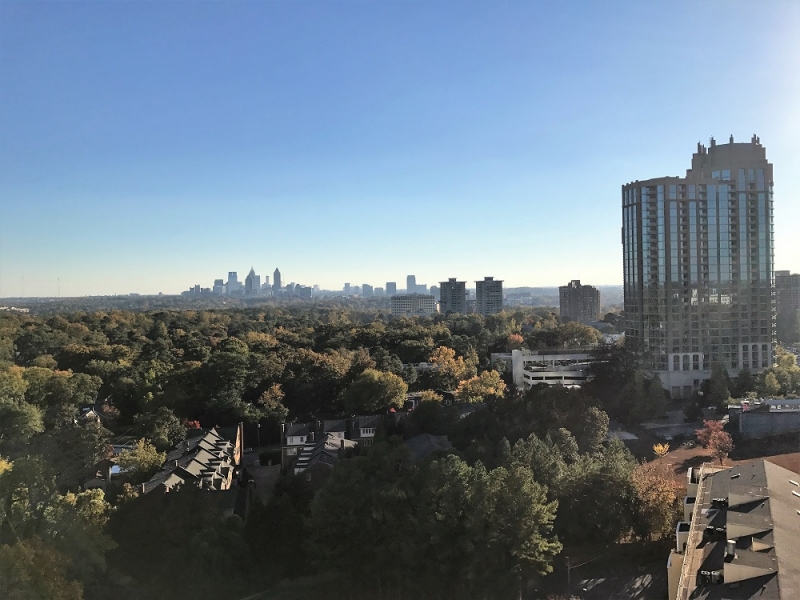 The Phoenix on Peachtree Building Info:
Address: 2881 Peachtree Road, Atlanta, GA 30305
Year Built: 2001
Building type: High-rise
Units: 65
Sqft range:
2-Bedroom: 1,089 – 2,416
3+Bedroom: 3,140 – 5,994
Interested in The Phoenix on Peachtree? Here's what's currently available…
Questions about The Phoenix on Peachtree? If you have questions about 2828 Peachtree or would like to visit a listing, feel free to call, text, or email – we'd love to help!
Phoenix on Peachtree Condominiums Overview
The Phoenix on Peachtree is perhaps one of the most exclusive high-rise condos in the Buckhead area as there are only 65 units in this 26-story building, and less than five residences on each floor. The building has a semi-classical look to it and is capped with a distinctive awning that looks somewhat like a subtle halo. The building's footprint is shaped like an oblong triangle which allows for some of very unique floorplans. The northern corner is the focal point of the building and its rounded edge stands commandingly over Peachtree Road. Residences on this side of the building have expansive balconies and some of the most unique views in Buckhead.
Walking in from street, you'll enter into a small foyer that features a cascading waterfall that runs the length of the room. Elevators there will whisk you up several stories to the main lobby area. As the doors open, you're greeted with an expansive lobby that is funky, yet cleverly decorated. Large floor-to-ceiling windows compose 3 sides of the lobby, and tall, semi-sheer curtains give it an area glowing atmosphere – especially in the late afternoon as the sun starts to peek through the windows.
A 24-hour concierge is posted there to assist with homeowner needs as well as provide secure access for guests and visitors. The building offers secure underground parking and residents can gain access via key fobs that only grant access to each resident's individual floor and the common areas.
The lightly-stained wood paneling in the elevators is warm and stylish. Landings are sparsely decorated but feature floor-to-ceiling windows looking out over Peachtree Road. With only a handful of units on each floor, the building is very quiet, and the oversized solid wood doors leading into the units reinforce the feeling of exclusivity.
Phoenix on Peachtree Residences
The units themselves have a variety of different finishes as owners have remodeled some units. Most feature black or stainless KitchenAid appliances – including built in refrigerators and gas ranges. Granite countertops are present in kitchens and most baths. One of the more desirable features found in this building are the unit's balconies. They are larger than what you will find in many of the neighboring condos and they are nested on the corners and pockets of the building giving them a very private and cozy feel. Railings are also fitted with plate-glass which help provide a near seamless view of the surrounding areas. And what a view it is…
The Views, the Views, the Views…
The views from the Phoenix are fantastic. Southwest facing units look directly down Peachtree Road out over the Cathedral of Saint Philip. Residences that face south have stunning, unobstructed views of Atlanta's skyline and also look out over Garden Hills. Units in the northeast corner however, have some of the most spectacular views and in all of Atlanta. Condos here feature a wall of windows that wrap around the apex of the building. The view looks directly up Peachtree Road into the heart Buckhead. If the views weren't enough, an outdoor balcony also wraps around corner and runs the length of the windows so you can sit outside and gaze upon Buckhead Atlanta and the city below.
Phoenix on Peachtree Amenities
The Phoenix on Peachtree offers a variety of amenities including a cozy, semi-enclosed swimming pool and hot tub. Amenities also include a fitness center, large theater room, guest suite, lounge and bar area, and a variety of outdoor lounge areas that are accessible just off of the lobby.
Phoenix on Peachtree Location
The Phoenix on Peachtree is located just four blocks south of Buckhead Atlanta, directly across the street from Publix supermarket and one block north of Fellini's pizza. If you're looking for a very exclusive building with unique floorplans, stunning views and access to some of the best restaurants and shopping in Atlanta, you should certainly visit Phoenix on Peachtree…
Phoenix on Peachtree Location – What's Within Walking Distance?
• Buckhead Atlanta – Shopping: Hermes, Dior, Tom Ford, Brunello Cucinelli, Jimmy Choo, and more…
• Gypsy Kitchen
• Dolce Italian
• American Cut
• The Cathedral of St. Philip
• Fellini's Pizza
• Second-Ponce de Leon Baptist Church
• Cathedral of Christ the King
• The Peach Shopping Center – Publix Super Market, Cross Fir Peachtree, Planet Smoothie, Barnes and Noble, Starbucks, and more…
• Brio Tuscan Grille
• Atlanta Fish Market
• Seasons 52
• Chops
• King and Duke
• Umi
• St Regis
• The Capital Grille
• And dozens and dozens of additional stores and restaurants…
Phoenix on Peachtree Amenities Include:
• 24-hour Concierge
• Clubroom and lounge area with bar and catering kitchen
• Spa with on-call Masseur
• Controlled building access
• Fitness center with an assortment of treadmill, weight machines and free weights
• Guest suite
• Entertainment facility
• Beautiful terrace-level patio with outdoor grill area
• Spa with on-call Masseur
• Swimming pool and hot tub
• Temperature-controlled wine lockers
• Secure-entry parking garage
Phoenix on Peachtree's Residential Features Include:
• No more than 5 units to a floor
• Granite counter tops in kitchens and baths
• Dual vanities in the master bath
• Tiled floors and shower/bath surrounds in bathrooms
• Stainless and black Kitchen-Aid appliances with built-in refrigerators
• Electric and gas ranges
• Spacious covered balconies with a plate glass railings
Interested in The Phoenix on Peachtree? Here's what's currently available…
Questions about The Phoenix on Peachtree? If you have questions about 2828 Peachtree or would like to visit a listing, feel free to call, text, or email – we'd love to help!