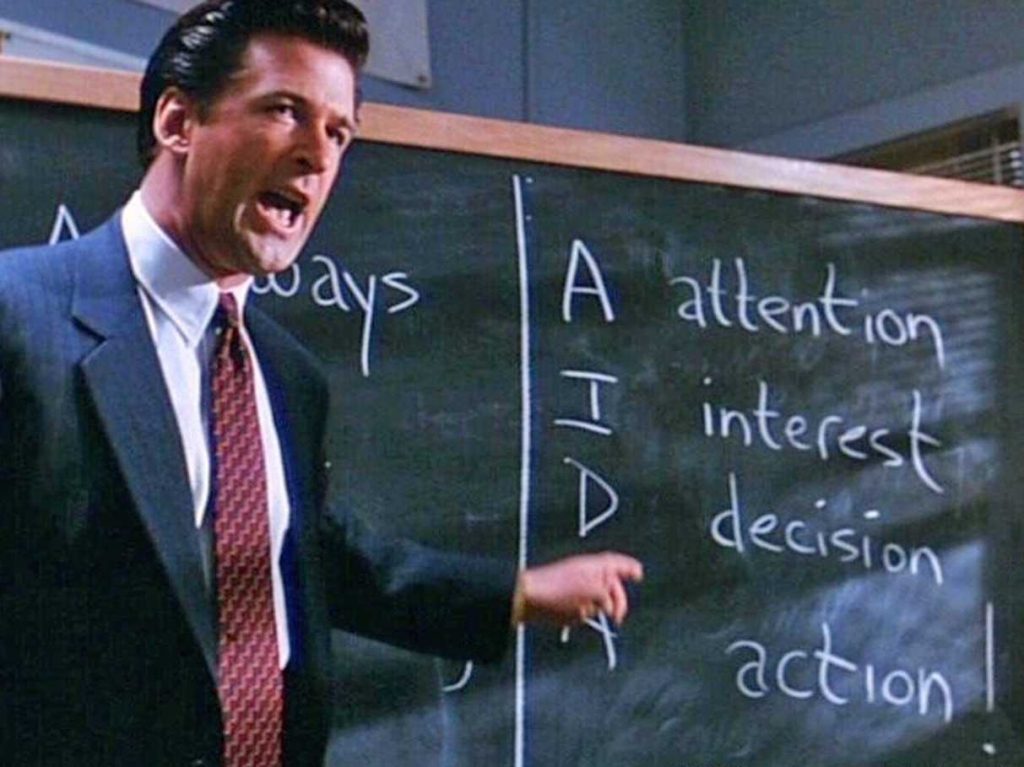 In Part One of How to Get the Most for Your Home we discussed the first of the 4 P's in our real estate marketing mix – Preparing your home for the market. This week, we'll dive into the next two components: Positioning and Promoting your home in a way that differentiates it from the competition and captures a buyer's imagination.
Positioning your home for the market
What do you mean by positioning my home? …Don't worry, it's a lot less than it sounds. Positioning is simply influencing how buyers see your home relative to the competition, and it starts with understanding two things: knowing your competition and understanding the type of buyer who is most likely to purchase your home.
Knowing Your Competition
Your biggest competition will come from the homes that are currently for sale in your own neighborhood so you'll want to know them inside and out. That said, you'll still want to look and how much competition there is within a mile or two of your home …and if you're in a good school system, you'll also want to eyeball how many homes are on the market in that same district.
Once you've identified a few homes that present the most competition, take some time to highlight why yours is different – and better. You might think you live in a neighborhood where all the homes are the same (or in a condo building where they often really are) but there are always differences in condition, upgrades, views, access, privacy, etc. You need to know what makes your home special because this is how you will differentiate your home and communicate why it's worth more than the competition.
Different is special – it's rare, it's scarce – and it creates value. Differentiation is the key to getting the most for your home, not only in terms of attracting a buyer, but also when it comes to defending the price during the appraisal process. You've got to position your home so that buyers perceive it as completely unique, and in turn, begin to see it as more valuable. If you're struggling to come up with a list of things that are unique about your home, try brain storming with your agent. I've been amazed at the amount of unique features that can surface through this exercise.
Who's your buyer?
While you always want to market your home to the largest group of buyers possible, there's probably a specific type of person who would be most interested in your home, and this is who we'll want to direct our marketing towards. Think about it this way – how would you approach selling a condo in Buckhead verses a single-family home in Alpharetta?
Generally speaking, the condo in Buckhead would most likely attract a buyer who is interested in a busy city lifestyle, low maintenance requirements, and perhaps social standing. In this case, you'd want to emphasize how exciting it is to live in a building with direct access to some of the most exclusive shops and entertainment in Atlanta. You'd also want to call attention to the fact that all of the building's maintenance is performed by the HOA.
In the case of a single-family home in Alpharetta, potential buyers will probably be more family focused and schools and yard space would take on more importance. In this case, we'd want our message to focus on how enjoyable the yard is, and how wonderful the schools are.
The importance of understanding your buyer goes beyond crafting an advertising message; it also affects how you'll transmit that message. While it's true that most buyers will be exposed to your listing online, there are subtleties in the way different groups of buyers like to communicate. A first-time buyer who just graduated from college might be more likely to respond to a Facebook ad; whereas someone who's considering an active adult community might be more receptive towards a postcard or newspaper advertisement.
To sum it up: Understanding your buyer will help you craft a message that's directed toward the type of person who's most likely to purchase your home and helps establish the most effective way to reach them.
Promoting your home:
The single most important aspect of promoting your home effectively is to make sure that all of your marketing materials are engaging. By engaging, I mean that they pique a potential buyer's interest to the point where they take action to learn more about your home. I've found that the most engaging real restate advertisements have two things in common: a compelling story, and what I like to call "captivating" photography.
What's your home's story?
This is where you'll warp all of those unique features you identified earlier into a narrative that tells a buyer how they'll benefit from them. Instead of just describing a stale list of upgrades, you want to engage a buyer's emotions by having them imagine what it would be like to live in your home. Here's an example: Instead of stating a home has a large yard and great covered patio, a more engaging storyline would go something like this, "The enormous lot provides an incredible area for kids to play safely while you relax under the cozy covered porch in your secluded backyard."
First impressions matter in real estate.
These days, buyers are inundated with listings the moment they open their web browser. It's not uncommon for some people to scan through hundreds of listings in one sitting as they search for the perfect home. Because of the sheer volume of options, buyers chose which homes to view through the process of elimination, and they're looking for any excuse to skip over a listing if it doesn't immediately appeal to them. Because of this, captivating photography is critical. In today's market, you literally have a half a second to make your home stand out.
What is Captivating Photography?
Captivating photography transcends professional photography and captures the atmosphere and aura of a home. At its best, it engages buyers emotionally by capturing the essence of your home. It goes beyond a simple slide show of different rooms and features. Captivating photography incorporates lighting, lifestyle, and composition in a way that communicates mood and emotion.
Additional advertising channels
While listing your home in the local MLS is without a doubt the most powerful way to promote your home, you want to make sure that your listing is also broadcast across all of the major real estate websites – locally and nationally. You'll also want to post your listing in other nontraditional sites such as craigslist, Facebook, your neighborhood website, and any other real estate focused forum you feel is appropriate.
While online advertising should dominate your marketing campaign, traditional advertising channels are still important – especially for some buyer segments. You should talk with your agent about targeted postcard campaigns, newspapers, and other local, regional, and national publications. A good agent can also do wonders via word-of-mouth. Almost all brokerages have weekly meetings where agents come together to discuss recent listings and buyer needs. In my office, I frequently see agents connect buyers and sellers at these meetings.
Your neighbors may also know of someone who is interested in the neighborhood, so don't forget a sign …but please don't let someone put a crumby little sign in your yard that looks like it belongs in a used car. Remember, everything we're doing is geared towards influencing the way buyers perceive your home. Don't botch the whole thing with a cheap looking sign.
Pro Tip: Don't forget your email list. Your agent should have a solid list of past and potential clients as well as a list of other highly effective agents, but it's also important for you to gather a list of your friends and acquaintances to let them know that your home is on the market. You never know who may be interested.
Pro Tip: Here's a short checklist that will help you position and promote your home effectively:
• Have you identified the type of buyer who's most likely to purchase your home?
• Is your home's story connected to the lifestyle this buyer would want? i.e.: entertaining, prestige, tranquil, family retreat, community…?
• Professional photography is required in all cases, but do the photographs go beyond describing rooms and capture the atmosphere and spirit of your home? Will they elicit an emotional response?
• Has a comprehensive marketing strategy been developed that focuses on engaging the online consumer?
• Are traditional marketing channels being utilized effectively? Do your print and direct mail campaigns support your online strategy?
• Is your marketing strategy broad enough to gain the necessary level of exposure to attract a buyer?
• Is a process in place to make changes quickly if you're not achieving the results you expect?
Up Next…
In the next installment of How to Get the Most for Your Home we'll look at the 4th "P" in our real estate marketing mix and talk about the importance of Pricing your home correctly. We'll also look at a few caveats related to pricing and how to avoid any potential problems.
Considering buying or selling a home? Here are a few resources and related articles: Seller Resources
How to Get the Most for Your Home – Part 1: Preparation
Atlanta Real Estate Predictions for 2017
Why Photography is so Important in Atlanta's Real Estate Market
Dear Real Estate Agent, What Were You Thinking? How to NOT sell your home…
Buyer Resources
First-time Homebuyer's Guide
Atlanta Homebuyer FAQs
5 Tips for Buying a New Construction Home
Atlanta Real Estate Predictions for 2017
Are You Being Watched? …Buyers Beware