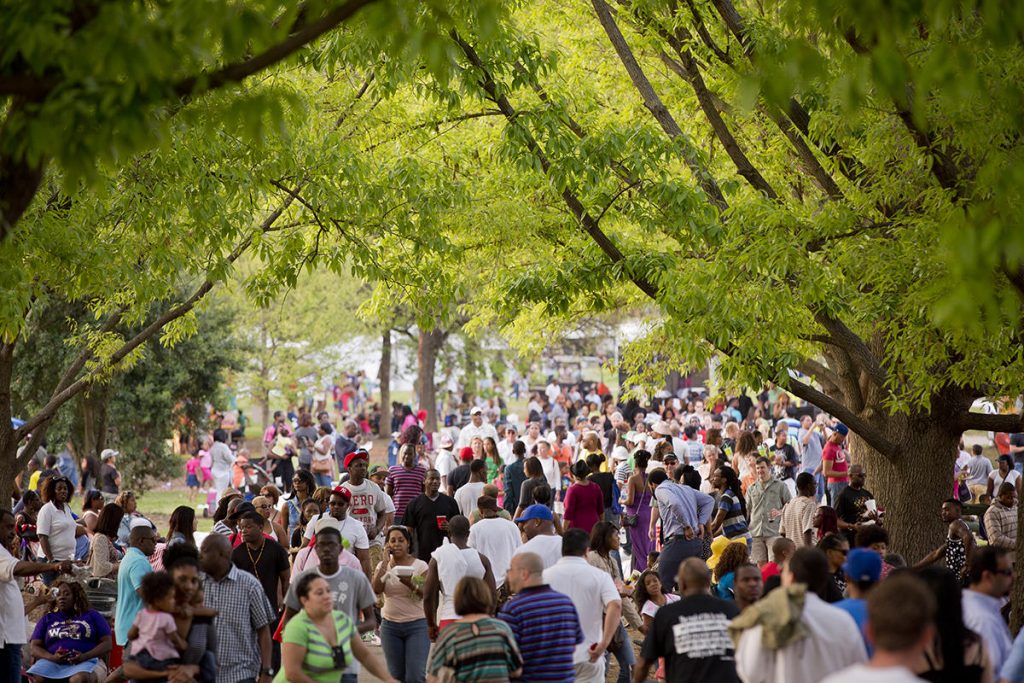 It's that time of year again! Here's a roundup of some of the best festivals and tour of homes that Atlanta has to offer this spring:
March 24 – April 2, 2017 – Atlanta Film Festival
Atlanta's own film festival kicks off March 24th and features a wide range of events including creative conferences, special presentations, and of course – plenty of new films. There are over a dozen different venues so be sure to check out their site for all of the details.
March 25 & 26, 2017 – 20th Annual Tour of Kitchens
This two-day, self-guided tour features the creativity and innovation of 14 prominent kitchen designers, including culinary and event demonstrations from Atlanta's leading chefs. Find all the details here.
April 7-9, 2017 – Atlanta Dogwood Festival
This is one of the best festivals of the year and it takes place in Piedmont Park right as the Dogwoods are in full bloom …of course. For me, this is the official start of summer. Check out all the deets here.
April 21-23, 2017 – Druid Hills Tour of Homes
I've done this tour several times and it's a wonderful excuse to wonder around one of Atlanta's most unique neighborhoods on a beautiful spring day. And this year's lineup of homes is going to be incredible:
April 29–30, 2017 – Inman Park Festival and tour of Homes
I'll admit that I'm biased, but this is by far the best festival of the year. Inman Park is Atlanta's first suburb and is home to some of the oldest and most unique homes in all of Atlanta. The neighborhood's streets are lined with tall trees that shade the festival and the weather at the end of April is almost always perfect.
May 13-14 – Dunwoody Arts Festival
That's right, there are festivals outside the perimeter as well, and the first is a great one that's located in the heart of Dunwoody. Check out all the details here.
May 20–21 – Kirkwood Tour of Homes
It's no secret that Kirkwood has been one of the hottest neighborhoods in Atlanta the past few years. It's a great neighborhood to explore on its own, but it's even more fun when you get to pop into a few interesting homes along the way.
May 20-21 – Grant Park Tour of Homes
Grant Park is another one of Atlanta's oldest and most historic neighborhoods, and there have been some incredible homes on this tour in the past. It looks like they're still ironing out the details on this one, but hey, the Kirkwood Tour of Home is happening this same weekend so you might as well make a weekend of it, right?
May 27-29 – Alpharetta Arts Streetfest
Yep, here's another great OTP festival. Located right in the heart of Alpharetta's Historic District this festival will feature over 90 artisans this year along with food and other entertainment options.
June 1-4 – Atlanta Food & Wine Festival
What better way to welcome summer than to indulge in some of Atlanta's best culinary treats coupled with incredible wine? This this one of the best events of the year and it's centered right in the heart of Midtown Atlanta.
Considering buying or selling a home? Here are a few resources and related articles: Seller Resources
How to Get the Most for Your Home – Part 1: Preparation
Atlanta Real Estate Predictions for 2017
Why Photography is so Important in Atlanta's Real Estate Market
Dear Real Estate Agent, What Were You Thinking? How to NOT sell your home…
How to Get the Most for Your Home – Part 2: Positioning and Promoting your Home
Buyer Resources
First-time Homebuyer's Guide
Atlanta Homebuyer FAQs
5 Tips for Buying a New Construction Home
Atlanta Real Estate Predictions for 2017
Are You Being Watched? …Buyers Beware