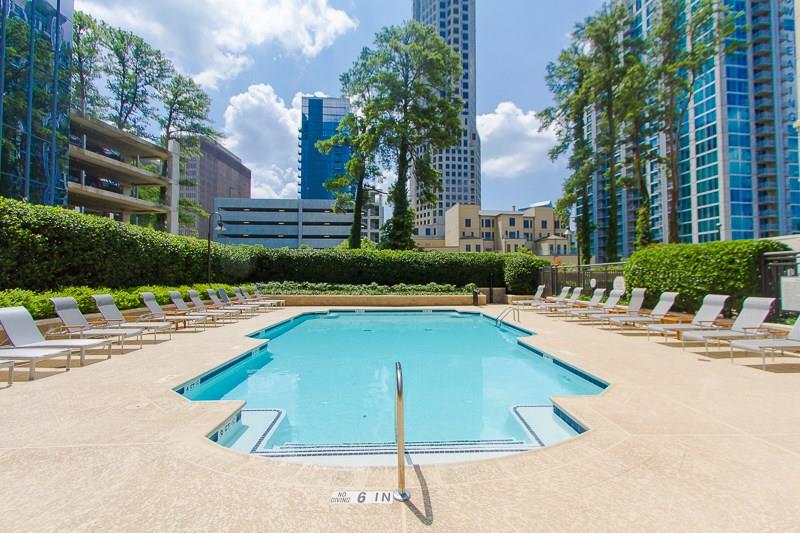 Buckhead is home to some of the most fashionable and desirable high-rise condo buildings in all of Atlanta. However, just like anything else in life, not all condo buildings are the same, and one of the big things to consider is the monthly HOA fees. So what are these fees, what do they cover, and how do they compare building to building?
What do these HOA fees cover?
In almost all developments where residents share amenities, maintenance or services, a Homeowner's Association is establish to ensure everyone plays nice and pays for their fair share of the common elements enjoyed by all owners. In most modern high-rise condo buildings, like the ones in Buckhead, the monthly association dues cover things like the pool, gym, common areas, concierge, building maintenance, insurance, and sometimes utilities – like water, gas, or cable.
Each building offers their own set of amenities/services, and each has their own unique maintenance requirements, so HOA dues can vary significantly building-to-building. Interestingly though, in most Buckhead condo developments, the assessments are based on the size of the unit. That is, the HOA charges a certain amount per square foot every month, so while the cost per square foot is the same for all residents, owners with larger units will pay higher fees.
How much are the HOA fees in Buckhead's high-rise buildings?
The average HOA ratio (monthly cost per square foot) is roughly .45, which means that each owner would be charged $0.45 per square foot a month. So, if your condo is 1,000 sqft, you'd be responsible for $450 in HOA fees per month, so on and so on.
As you can see below, HOA ratios for some of Buckhead's most popular condos vary quite a bit. On the low end, you can expect to pay $0.37/sqft at Paces 325 and over $0.70/sqft at places like, Sovereign, Park Towers, and Ritz Carlton …that's right, you be responsible for roughly $750 a month in HOA fees on a 1,000 sqft unit at the Ritz. Clearly there are differences in the quality of services and amenities in each building, and just because you're handing over $0.66/sqft at the Mandarin Oriental, doesn't necessary mean you're being taken advantage of. The amenities there rather incredible…

Here's what the HOA dues are for many of Buckhead's high-rise condo developments (updated 11/2017):
*Note that fees in Terminus and Sovereign also vary to a small degree based on factors such as number of bedrooms, etc.


Considering buying or selling a home? Here are a few resources and related articles: Seller Resources
How to Get the Most for Your Home – Part 1: Preparation
Atlanta Real Estate Predictions for 2017
Why Photography is so Important in Atlanta's Real Estate Market
Dear Real Estate Agent, What Were You Thinking? How to NOT sell your home…
How to Get the Most for Your Home – Part 2: Positioning and Promoting your Home
Buyer Resources
First-time Homebuyer's Guide
Atlanta Homebuyer FAQs
5 Tips for Buying a New Construction Home
Atlanta Real Estate Predictions for 2017
Are You Being Watched? …Buyers Beware