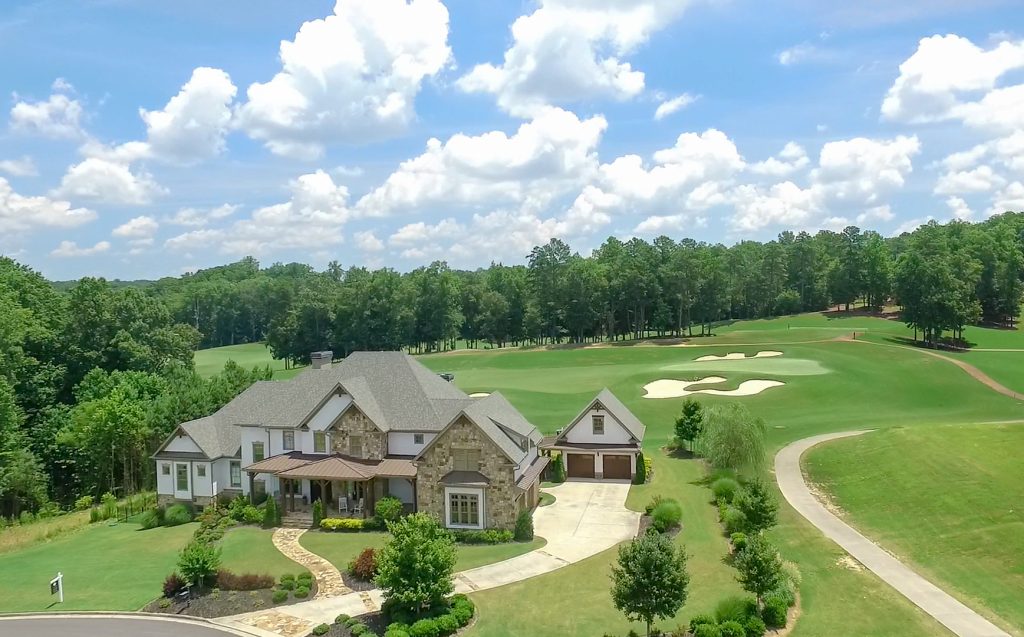 Looking for homes in Echelon? Be sure to visit our listings page.
Echelon is a stunning golf community located in Alpharetta just across the border in Cherokee County. Situated on over 600 acres of rolling hills in an area known more for its tranquil horse farms and lush polo fields than fairways and Bentgrass greens, the neighborhood features a classic Rees Jones designed 18-hole golf course.
Founded in 2006, the neighborhood has 230 homesites spread over 600 acres. Existing homes range from $1 million to $4 million, and with less than half of the neighborhood built out, there are still a multitude of options available to build your own custom dream home.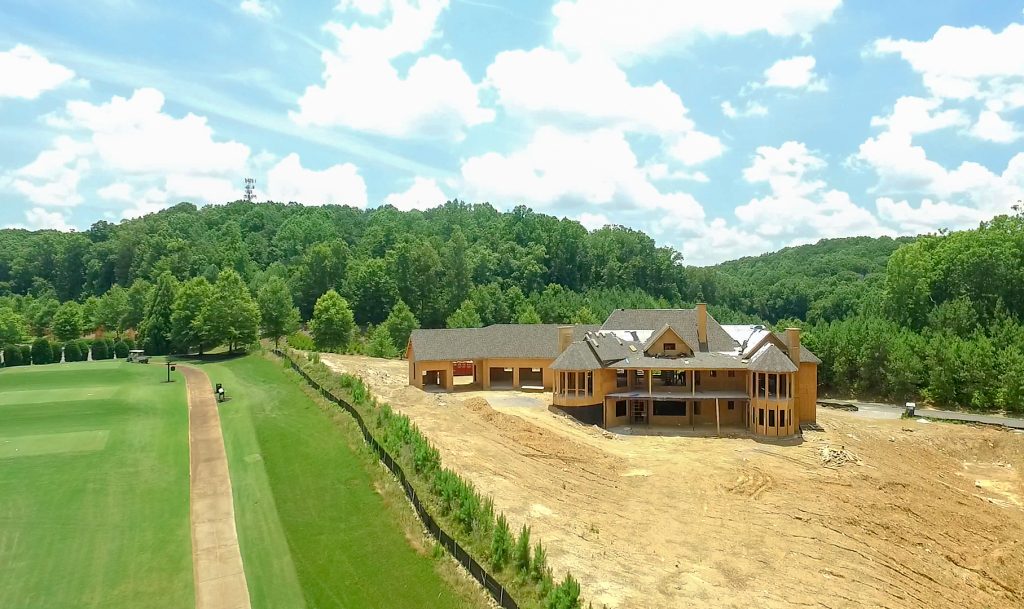 Having played golf here several times, I've always been struck by the tranquil and relaxed feel of the neighborhood. And despite boasting many homes that are over 12,000 square feet, the neighborhood still feels warm and inviting. The course itself, is a blast to play with large elevation pitches, especially on the back nine.
If your looking for a gorgeous neighborhood, that's a little off the beaten path, to build your dream home, be sure to include Echelon on your short list.
Have questions about Echelon? Feel free to call me for more details or to set up a visit.
Here's a quick bird's eye view of some of the great amenities at Echelon: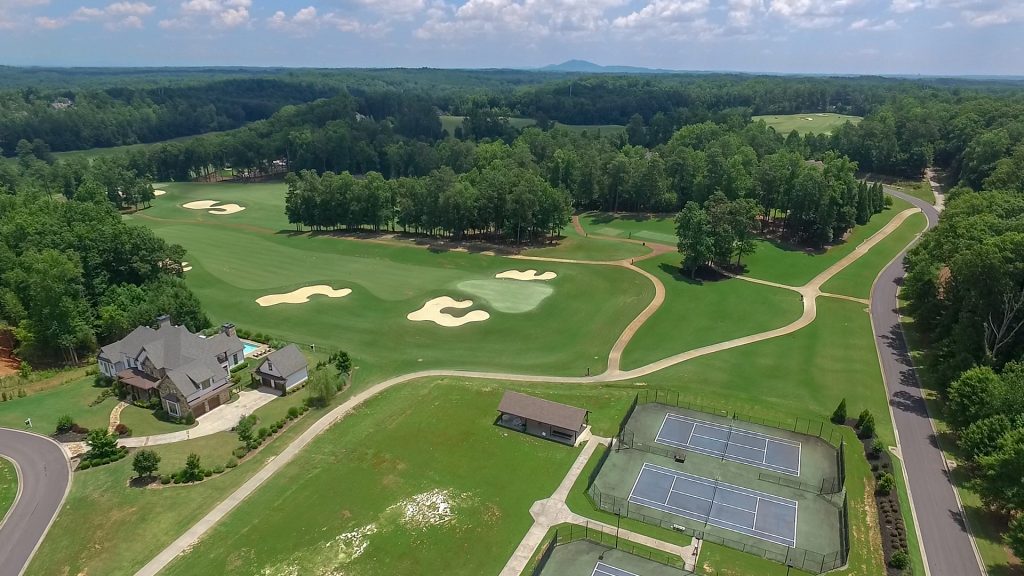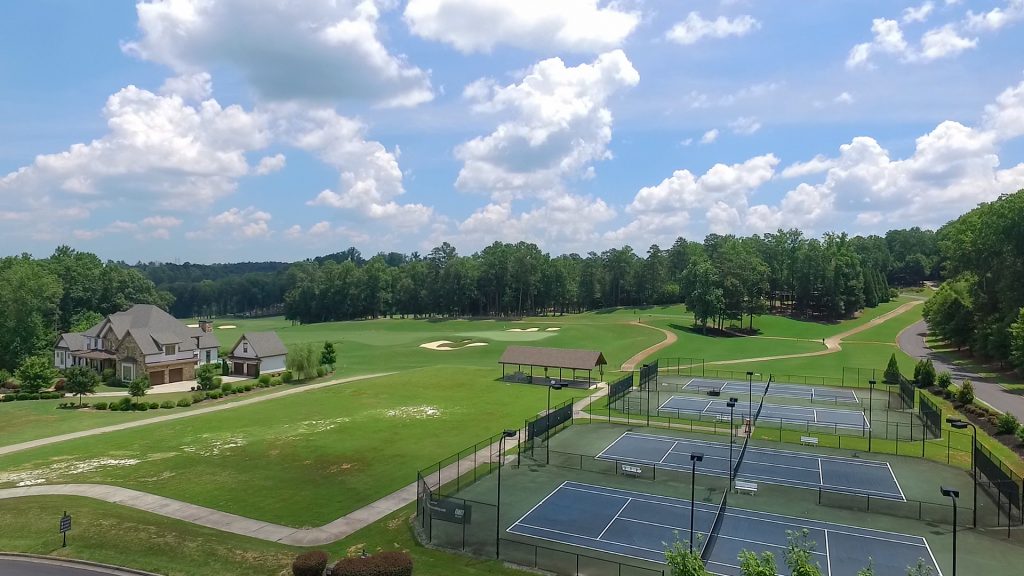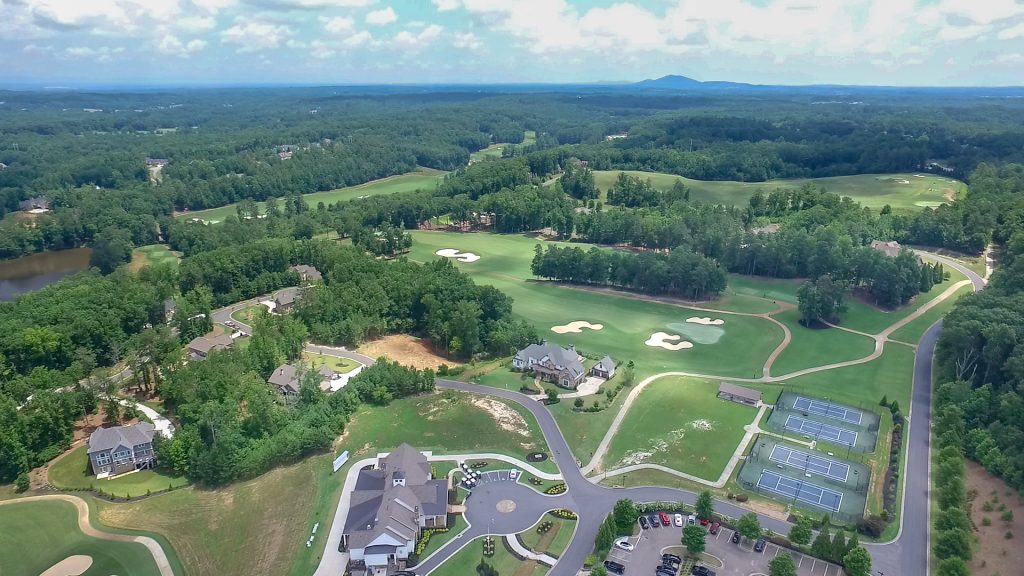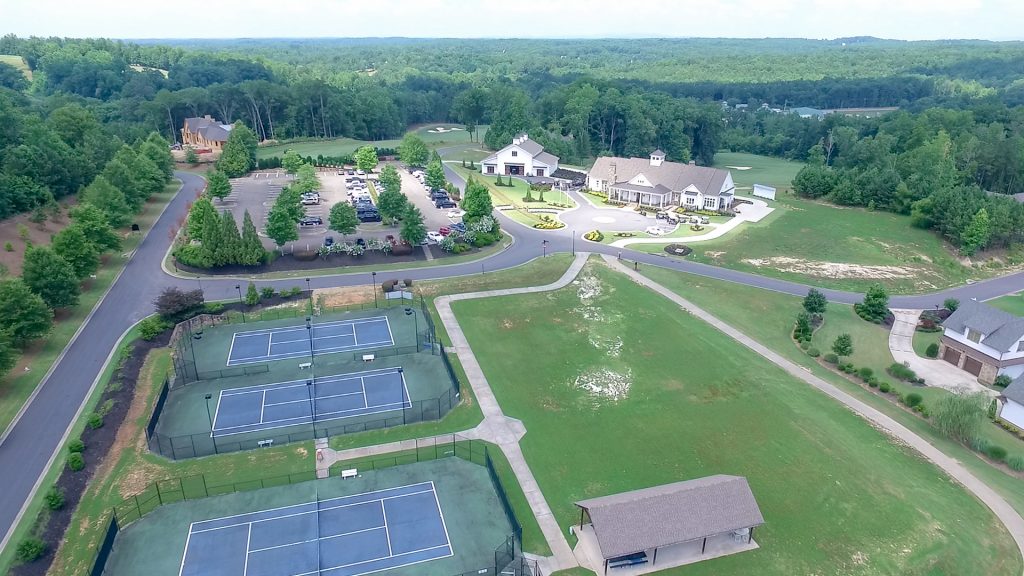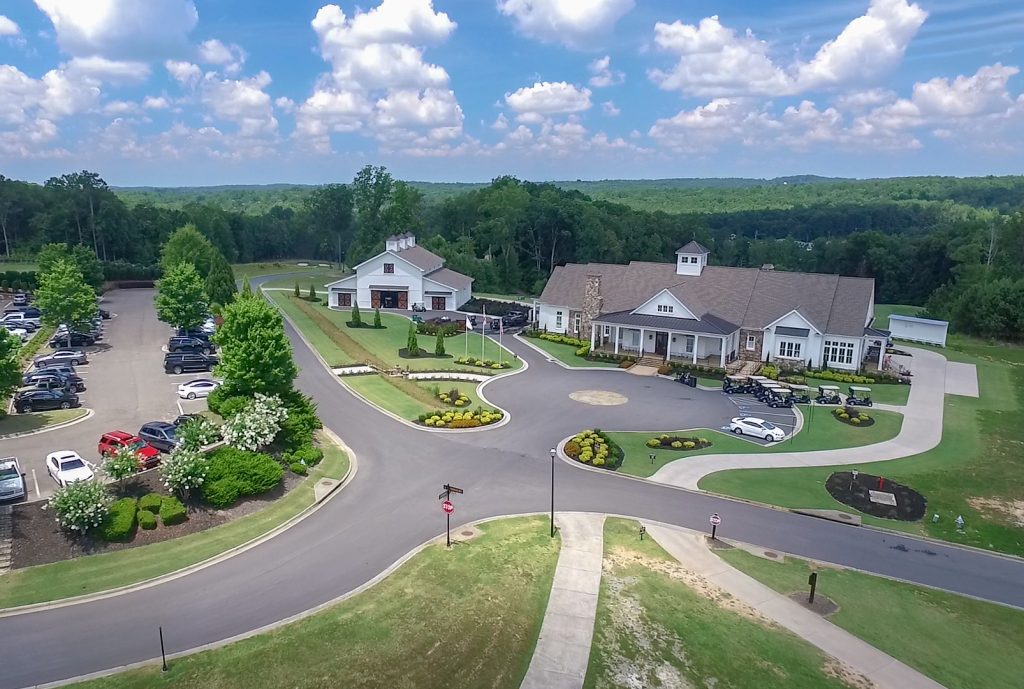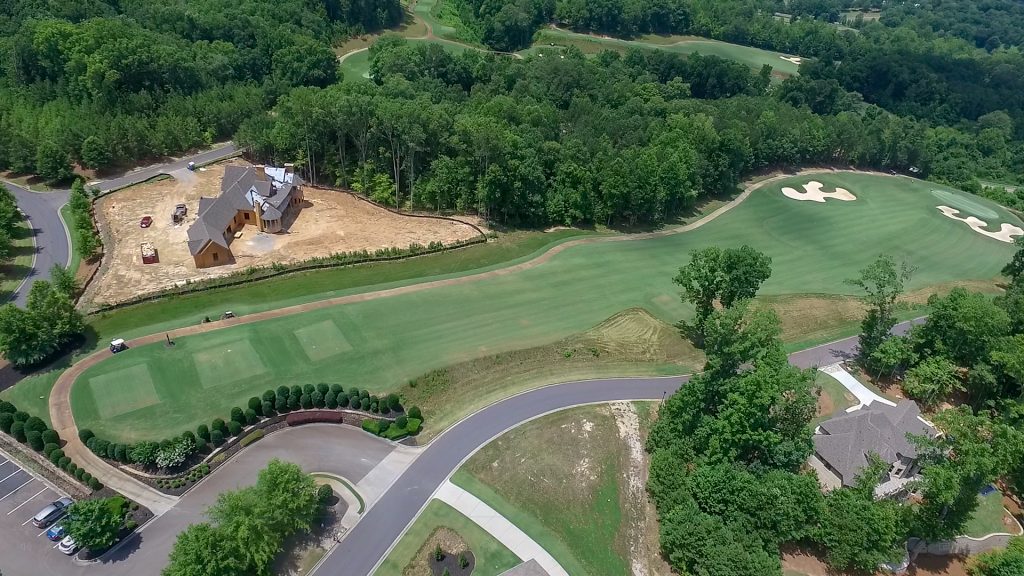 Like what you're reading? Be sure to check out our blog for more articles like this.

Considering buying or selling a home? Here are a few resources and related articles: Seller Resources
How to Get the Most for Your Home – Part 1: Preparation
Atlanta Real Estate Predictions for 2018
Why Photography is so Important in Atlanta's Real Estate Market
Dear Real Estate Agent, What Were You Thinking? How to NOT sell your home…
How to Get the Most for Your Home – Part 2: Positioning and Promoting your Home
Buyer Resources
First-time Homebuyer's Guide
Atlanta Homebuyer FAQs
5 Tips for Buying a New Construction Home
Atlanta Real Estate Predictions for 2018
Are You Being Watched? …Buyers Beware
Friends – Thank you so much for your referrals
Thank you to everyone who allowed me to be a part of your story and represent you in one of life's most important transactions. And thank you to everyone who referred their friends, family, and business associates to me. It was a privilege serving them.
If you know of anyone who has questions about real estate, please let me know as I'd be honored to help with any and all of their real estate needs.