Here's a first look at a stunning 12,000+ sqft home in the heart of The Manor Golf & Country Club. Designed and built by Neal Chawala and Alpha Contracting and Consulting, this the last home going up on Manor Bridge Road as you head towards the club house. It's truly inspiring to be inside. With a soaring cathedral entrance showcasing a stunning spiral staircase that's capped with a domed ceiling, you're hit with a sense of awe as you step inside. The 12-foot ceilings on both floors and a 13+ foot ceiling in the basement, bolster the home's already tremendous statue. It's been fascinating watching this home evolve over the last 6 months and now that some of the details are being added, it's incredible watching the intricacy juxtaposed with the scale of the home.
No word yet on whether this home is going to hit the market anytime soon, but rumor has it that it's being built as the builder's personal residence.
In any event, enjoy…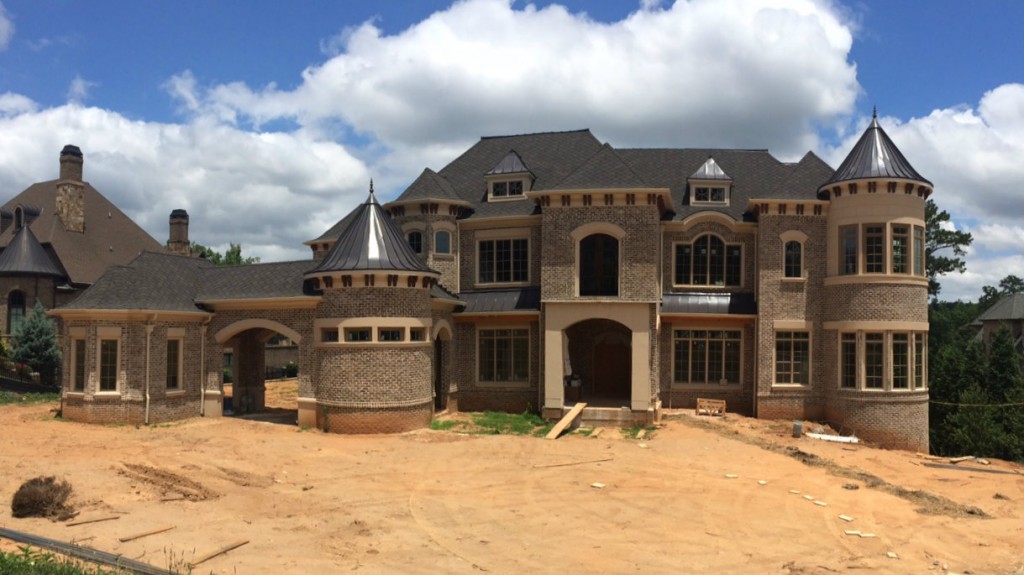 A view of the foyer from the second floor landing in February: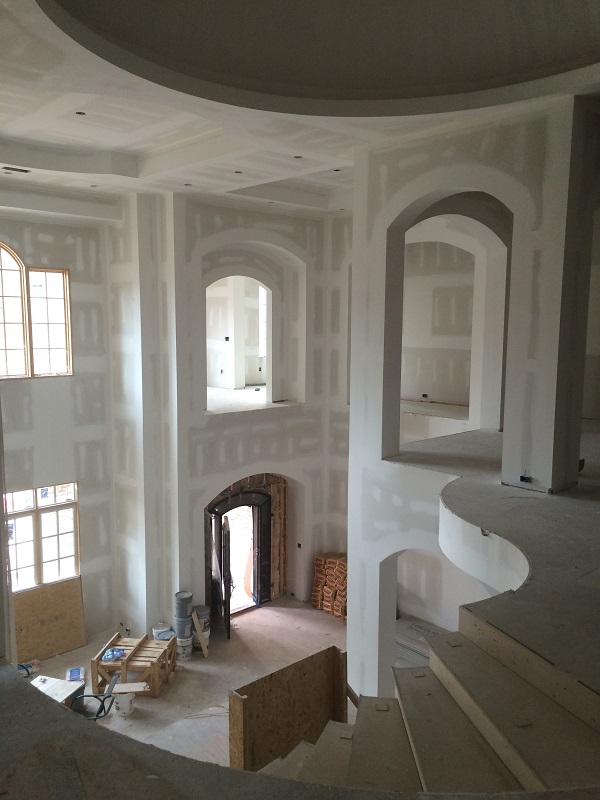 The view from the entrance in February and June. Note the scaffolding in place for the dome detail: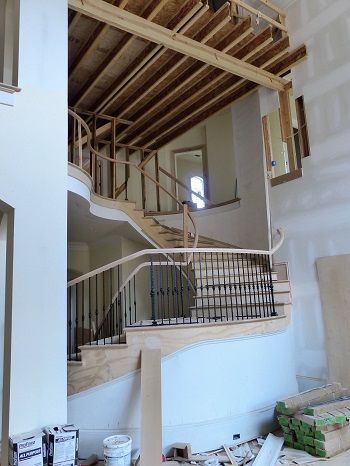 From February through June, it's been slow progress but work has been proceeding: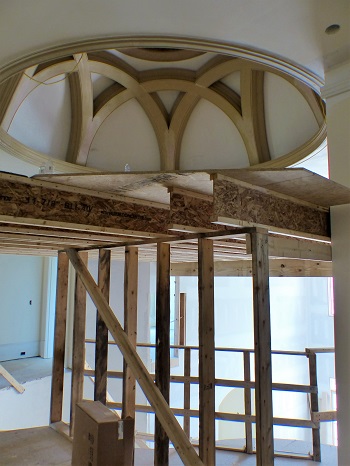 The dome details are pretty impressive. Each "column" is over a foot thick and is fabricated out of several pieces of trim: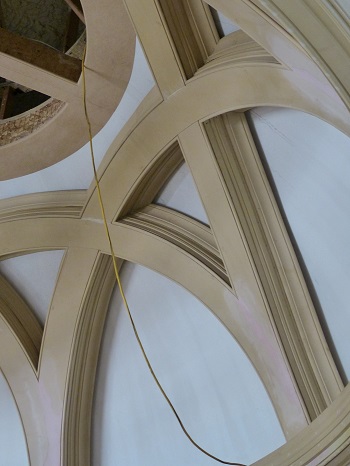 While the cabinets and counter-tops haven't been installed yet, that hasn't stopped some rooms from moving forward – like this secondary bedroom's bathroom and sitting area which have already been painted, tiled, and trimmed: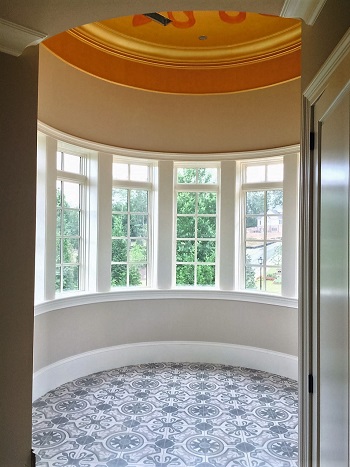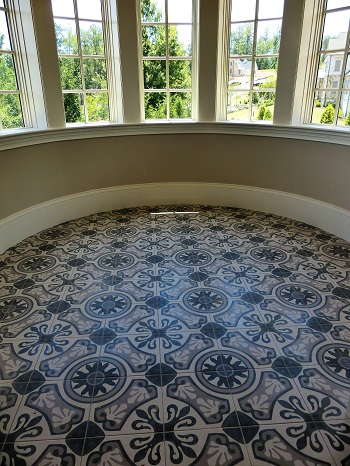 …and another bedroom and bath: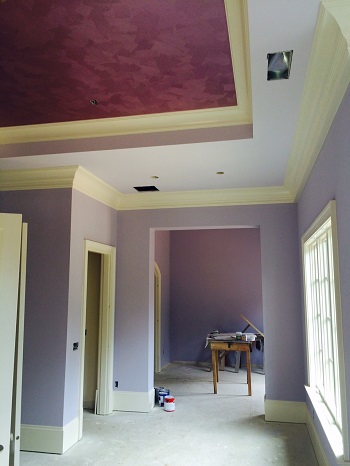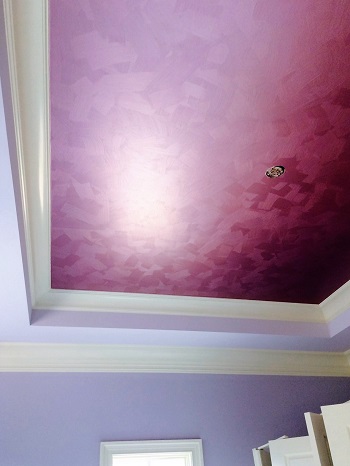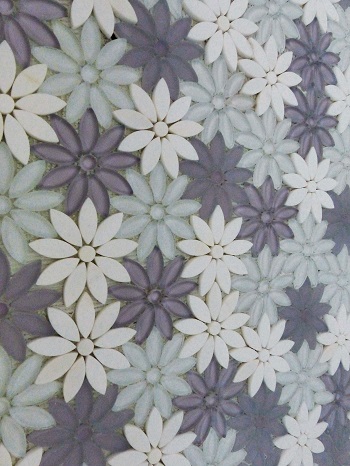 I'm looking forward to stopping back in a few weeks to see how it's coming….
Considering buying or selling a home? Here are a few resources and related articles: Seller Resources
How to Get the Most for Your Home – Part 1: Preparation
Atlanta Real Estate Predictions for 2017
Why Photography is so Important in Atlanta's Real Estate Market
Dear Real Estate Agent, What Were You Thinking? How to NOT sell your home…
How to Get the Most for Your Home – Part 2: Positioning and Promoting your Home
Buyer Resources
First-time Homebuyer's Guide
Atlanta Homebuyer FAQs
5 Tips for Buying a New Construction Home
Atlanta Real Estate Predictions for 2017
Are You Being Watched? …Buyers Beware