I'm often asked, "what's the biggest thing we can do to add value to our home?" After walking through 1000's of homes, I can tell you it's easier than you think. In fact, if you do just the items below, you'll have easily added $10,000 to the sales price of your home.
The best part is, it can take as little as a weekend to make these changes …and you'd be amazed at how many people skip these steps (as you'll see in the photos below)
Here's a quick checklist:
• First Impressions Matter: One of the best low cost/high yield ways you can improve the look of your entrance is to replace the front door handle. It doesn't matter how well you take care of your home, after a few years, the elements will tarnish and rust even the best door handles …and this is the first place buyers will stop to take inventory of your home.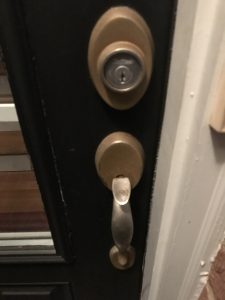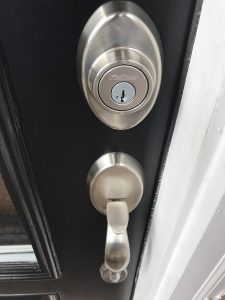 • Clean! Buyers see everything …and I mean everything. Now is the time to address all of those areas that always get overlooked – like floorboards, ceiling fans, under the sink, behind bathroom doors, the blinds and window treatments, etc. I can go on-and-on, but I'm sure you get the point. You simply cannot overdo it when it comes to cleaning.
Don't forget to look up, and be sure to wipe-down all light switches and doorknobs. Both photos are from homes I've shown that were in otherwise very good condition. Once a buyer sees something like this though, it sets the tone.
• Hire a cleaner. If you're in the Atlanta area, check out Hux.com. They've got a great system that matches your needs with multiple cleaners. It's complete with pricing and reviews, and you can book directly through the site with the click of a button. A deep clean will typically run $200-$400, and while it won't cure everything, it'll get a lot of the heavy lifting out of the way.
• Repair: Remember, buyers see everything -That tiny water stain under the kitchen sink you've covered up with cleaning supplies? It will get noticed. It's best to get in front of any repairs right now because they will be discovered – either by the buyer or their inspector. Buyers also have the tendency to assume any repairs will cost 2 to 3 times more than they actually do …and they'll factor that into negotiations.
And while you're at it, please, please, please re-caulk any cracked moldings. This is the number one giveaway that a house hasn't been maintained:
• Paint! Unless you've just painted your home, it's time to freshen up. This is one of the most important things that can add value to your home. It's relatively inexpensive and does wonders for making a home feel fresh and clean. Plus, fresh paint gives it that "new home smell".
Quick tip – it's best to use neutral colors as buyers tend to have trouble seeing themselves in boldly painted rooms. Plus it gives it that "new home look."
• Ask your agent to refer a few painters and handymen. For a few hundred bucks they can generally knock out most minor repairs in a matter of hours, and it will save you thousands in terms of getting the most for your home.
• Neutralize rooms – This means putting away personal pictures, clearing the refrigerator of magnets and drawings, and maybe removing that tacky painting you've had since college.
Little things like removing everything from the refrigerator and counters makes a big difference:
• Remove anything that's just laying around or packed into closets, like off-season clothes, shoe collections, books, old furniture, etc.. It all needs to be tucked, stored, or thrown away. You want your home to be as open and airy as possible.
Start packing and store it out of sight  …not like this:

• Remove all window screens and stack them neatly in the garage or a basement corner. They get dirty quickly are prone to tears and cobwebs. Be sure to clean the window sills as well.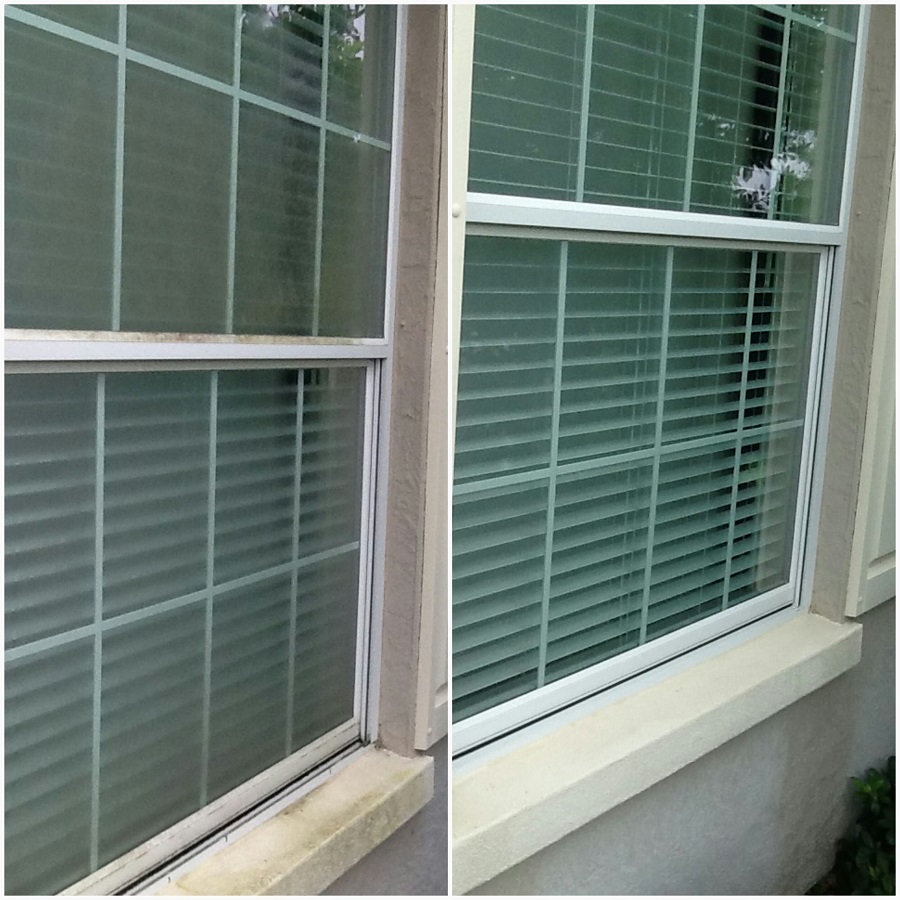 • Power Wash your driveway, sidewalks, front porch, deck …anything that's looking grimy or moldy.
• Touch up landscaping – No heavy lifting here. If your yard is generally in good shape, it just needs a touch up: new mulch, weed removal, new flowers, trim the hedges, etc.
• Eliminate ALL odors – I recommend Febreze air freshener. It was engineered to molecularly bond with and neutralize odors, instead of just covering them up. The original or unscented versions work wonders. Use it everywhere.
While this probably isn't your idea of a perfect weekend, when was the last time you could make an extra $10,000 just getting your house in order?   And believe me, by doing just this, you've earned at least that much.
Like what you're reading? Be sure to check out our blog for more articles like this.
Considering buying or selling a home? Here are a few resources and related articles:
Seller Resources
How to Get the Most for Your Home – Part 1: Preparation
Atlanta Real Estate Predictions for 2018
Why Photography is so Important in Atlanta's Real Estate Market
Dear Real Estate Agent, What Were You Thinking? How to NOT sell your home…
How to Get the Most for Your Home – Part 2: Positioning and Promoting your Home
Buyer Resources
First-time Homebuyer's Guide
Atlanta Homebuyer FAQs
5 Tips for Buying a New Construction Home
Atlanta Real Estate Predictions for 2018
Are You Being Watched? …Buyers Beware
Friends – Thank you so much for your referrals
Thank you to everyone who allowed me to be a part of your story and represent you in one of life's most important transactions. And thank you to everyone who referred their friends, family, and business associates to me. It was a privilege serving them.
If you know of anyone who has questions about real estate, please let me know as I'd be honored to help with any and all of their real estate needs.