390 17th Street
Offered for $300,000, Sold for $310,000
Challenge:
My clients had a beautiful condo with a unique floorplan that was slightly larger than most in the building. However, nothing had sold for more than $270,000 in the last 7 years, and a similar condo just sold a year earlier for $260,000. We felt our condo was worth significantly more than the recent sales suggested and were determined to get a higher price. Our challenge would be not only to persuade a buyer it was worth $300,000, but also the appraiser.
Solution:
We evaluated every aspect of the unit and crafted a narrative that focused on cost per square foot, market conditions, unique views offered by the unit's location, and the rarity of this particular floorplan. Then we waited for a gorgeous spring day to shoot photos and focused on the aspects that would resonate with our target buyer, particularly the lifestyle, location, and views.
Outcome:
As expected, agents immediately began questioning our price. However, we had done our homework and were able to demonstrate why our condo was worth more. Within the first week, we were able to generate two full price offers. After consulting with the sellers, we called for a highest and best offer. The winning bid not only offered $10K above list, they also had more than 20% to put down. This was important because we wanted them to absorb the difference if the appraisal came back short.
I met with the appraiser when he came out and handed him a folder full of details supporting the higher valuation along with copies of both offers. Thankfully, the appraiser took our information into consideration and the appraisal came back at the contract price. Fourteen days later, we closed the highest priced sale in the building in over 7 years.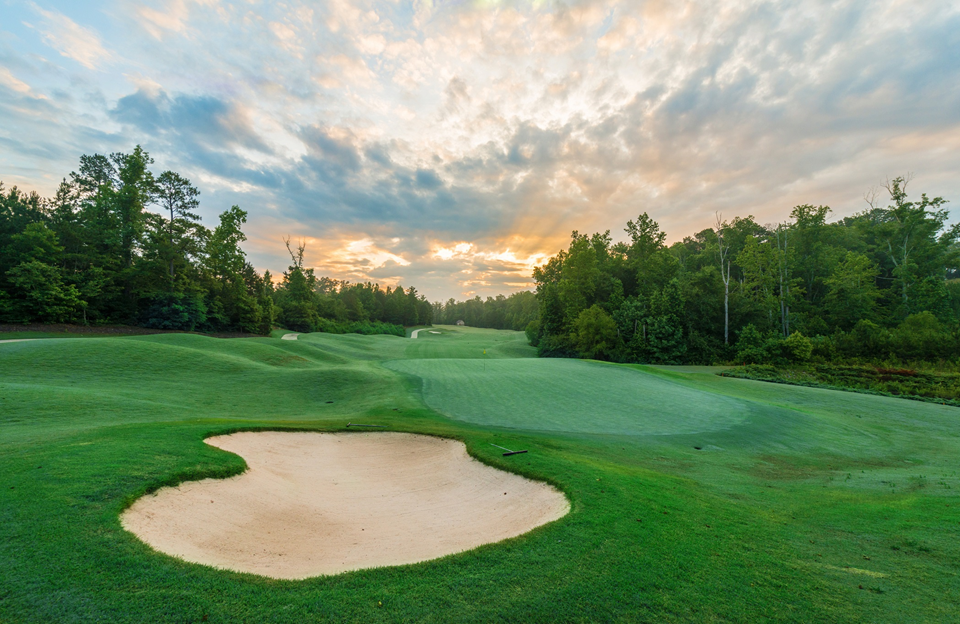 1016 Summit View Lane
Offered for $989,900, Sold for $1,002,900
Challenge:
We were hired to market a new section within The Manor Golf and Country Club that offered a different type of home than the rest of the neighborhood. While the new style was received favorably, buyers were reluctant to be the "first settlers" in a million dollar neighborhood. When we started, we also didn't have any finished homes to walk through, so potential buyers had to put their trust in drawings, blueprints, and our word.
Solution:
We worked tirelessly to create a vision of what would be. We shared photos and videos of similar homes the builder had previously built and walked every inch of the lots with buyers to help them visualize their finished home. We also focused on creating an experience for buyers by spending time at the clubhouse, inviting them to member events, and introducing their children to the tennis and golf pros.
While there was much we couldn't control at the start, we made sure we were experts on what we could control. We spent hours reviewing lots and knew which ones had the best views, the most shade, the best yard for pools, which ones might get hit by golf balls, etc. We also reviewed every detail of the floorplans so we could provide absolutely certainty when questions arose.
Outcome:
This was the first of 3 homes we sold in the opening months at The Enclave at The Manor Golf and Country Club. By casting a vision of what would be, and providing certainty in the outcome, a buyer placed his trust in us and put a full price offer on the home. He later added an additional $12,000 in options to bring the price above list.

Like what you're reading? Be sure to check out our blog for more articles like this.

Considering buying or selling a home? Here are a few resources and related articles: Seller Resources
How to Get the Most for Your Home – Part 1: Preparation
Atlanta Real Estate Predictions for 2018
Why Photography is so Important in Atlanta's Real Estate Market
Dear Real Estate Agent, What Were You Thinking? How to NOT sell your home…
How to Get the Most for Your Home – Part 2: Positioning and Promoting your Home
Buyer Resources
First-time Homebuyer's Guide
Atlanta Homebuyer FAQs
5 Tips for Buying a New Construction Home
Atlanta Real Estate Predictions for 2018
Are You Being Watched? …Buyers Beware
Friends – Thank you so much for your referrals
Thank you to everyone who allowed me to be a part of your story and represent you in one of life's most important transactions. And thank you to everyone who referred their friends, family, and business associates to me. It was a privilege serving them.
If you know of anyone who has questions about real estate, please let me know as I'd be honored to help with any and all of their real estate needs.