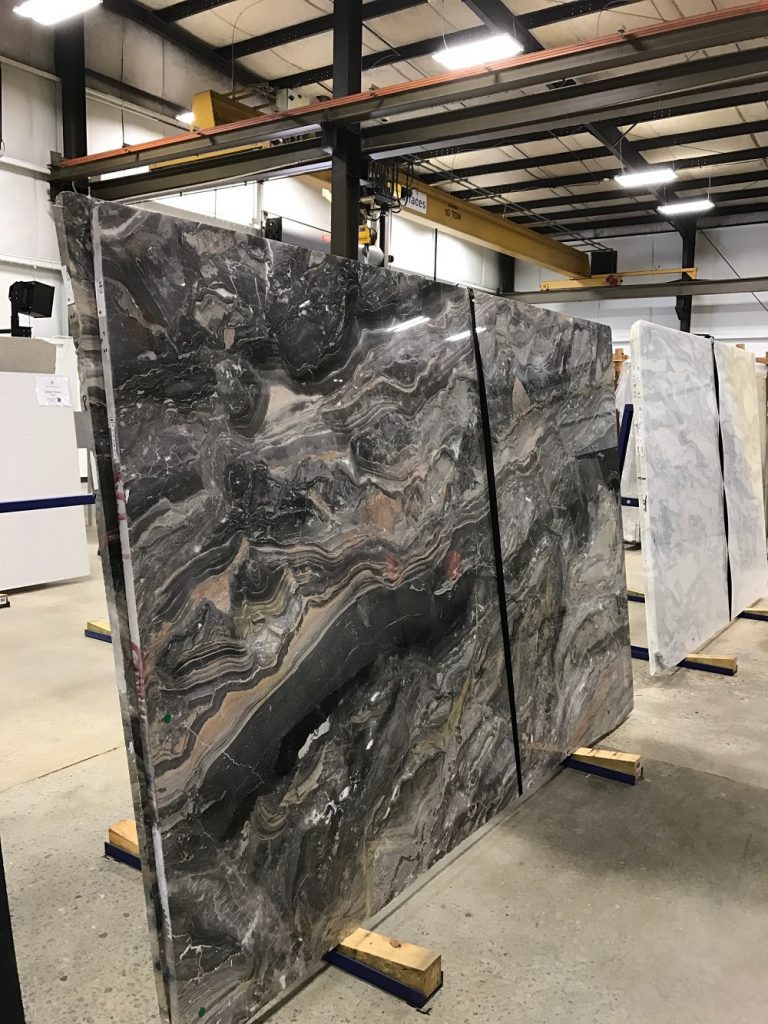 One of the best things about my job is being able to help people in so many different ways.  Last month I was working with a client to sell their lake home and they decided it was also time to remodel the kitchen of their Buckhead home. They asked if I could refer someone to redo their countertops. Interestingly, I happened to be working with another client who works at Premium Surfaces in Alpharetta so I thought this would be the perfect excuse to visit the showroom on McFarland Pkwy that I pass almost daily.  And I'm glad I did….
Premium Surfaces' new showroom was more than I was expecting and their new warehouse boasted an incredible array of exotic granite and marble slabs.  I didn't mentioned that I knew anyone at the company and the sales rep who greeted me was incredibly welcoming and spent a lot of time explaining the pros and cons of the various natural and man-made surfaces that they carry.  She was also kind enough to show me around the warehouse so I could get a sense of variety they stocked.  There were slabs from as far away as Brazil and India, and the sales rep stated that they are also happy to source any exotic or rare type of stone a customer might want.
All in all, I was very impressed and passed their info to the clients who were looking to remodel. They later met with reps from Premier Surfaces and were so impressed they decided to also remodel an entire bathroom as well.  I also came clean and told the client who works there I had visited. She was thrilled to hear about my experience and quizzed me on what buyers are looking for these days.  After we spoke for a while, she asked if she could quote me in an upcoming post, which I was more than happy to do:
"The most important room in the house is the kitchen. Nothing stands out more to a buyer than the countertops. It is almost always the first thing buyers comment on as they walk into the home. Regardless of the price, buyers expect granite or quartz countertops in the kitchen and master bathroom these days.  I've had many buyers declined visiting an otherwise beautiful home because it didn't have solid countertops." –Matthew Schwartzhoff, Atlanta Fine Homes/Sotheby's International Realty
 If you're thinking of remodeling or upgrading your home and are looking for a fantastic supplier/installer of top quality natural surfaces, be sure to check out Premium Surfaces in Alpharetta. You won't be disappointed.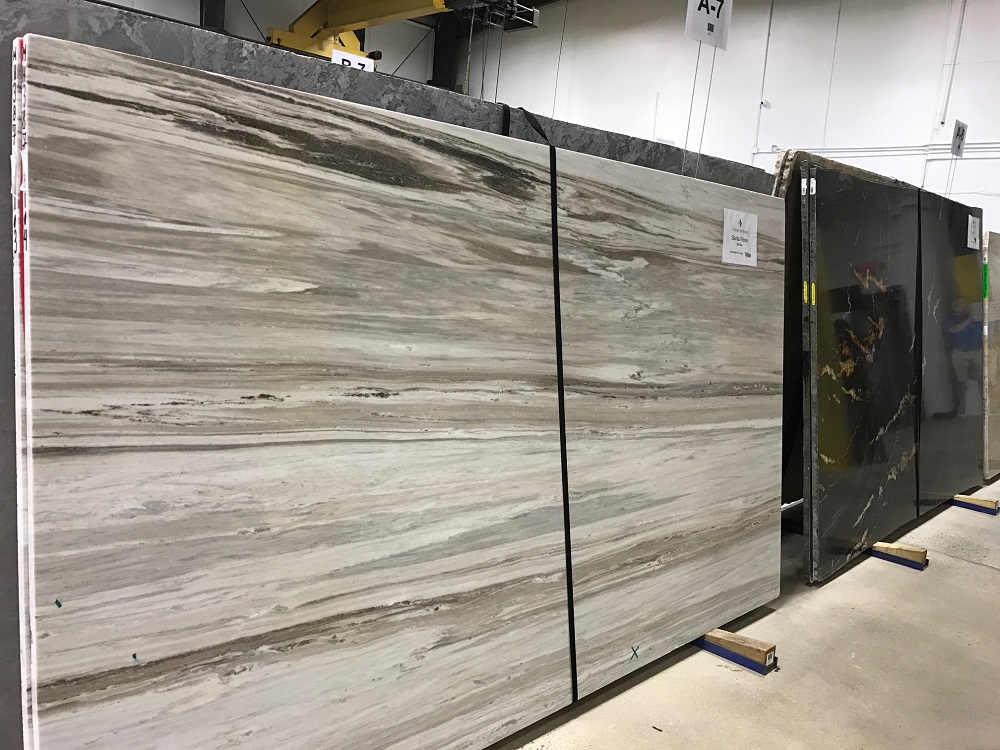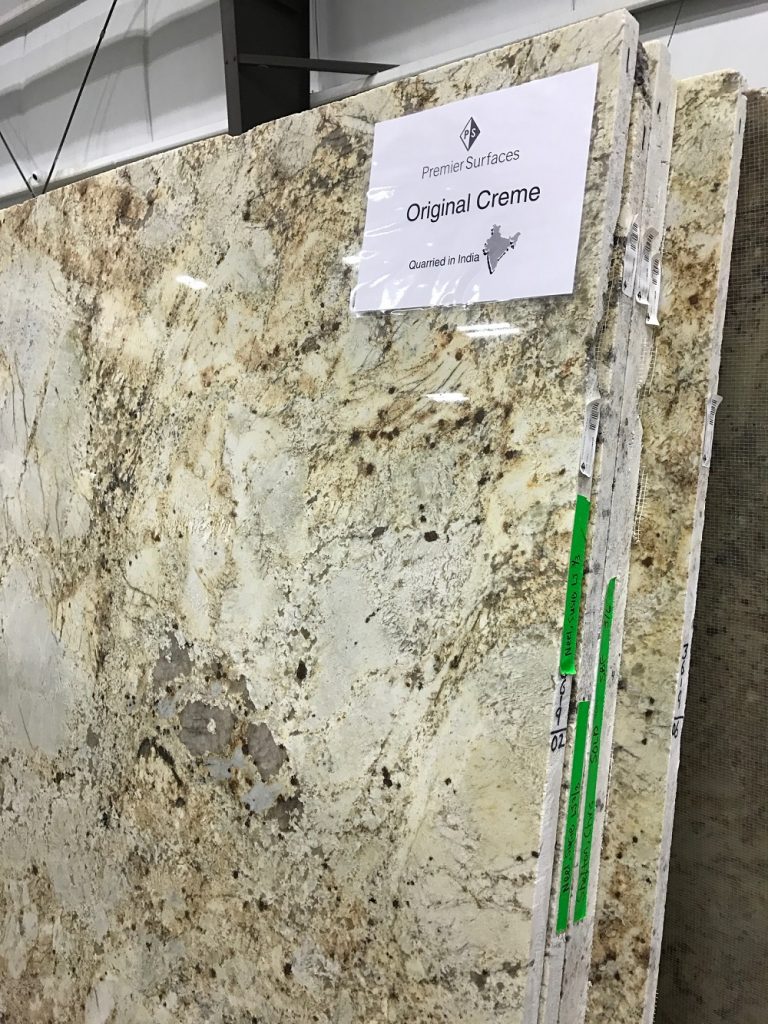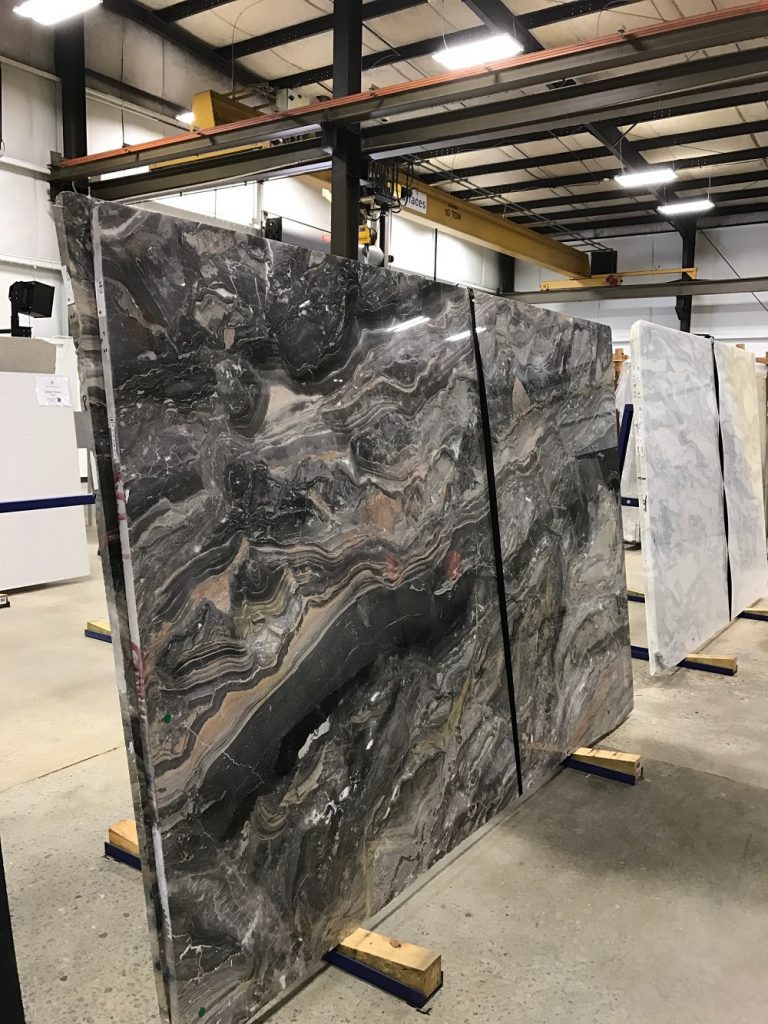 Considering buying or selling a home? Here are a few resources and related articles: Seller Resources
How to Get the Most for Your Home – Part 1: Preparation
Atlanta Real Estate Predictions for 2017
Why Photography is so Important in Atlanta's Real Estate Market
Dear Real Estate Agent, What Were You Thinking? How to NOT sell your home…
How to Get the Most for Your Home – Part 2: Positioning and Promoting your Home
Buyer Resources
First-time Homebuyer's Guide
Atlanta Homebuyer FAQs
5 Tips for Buying a New Construction Home
Atlanta Real Estate Predictions for 2017
Are You Being Watched? …Buyers Beware