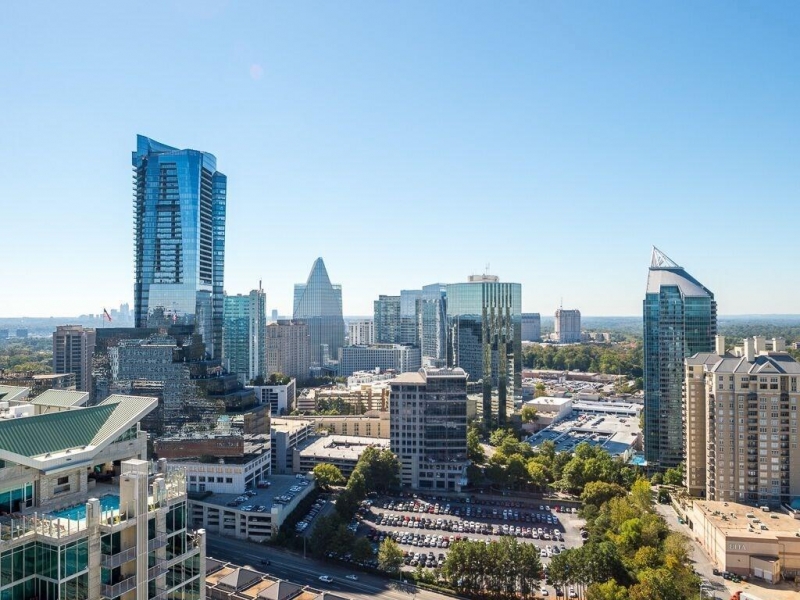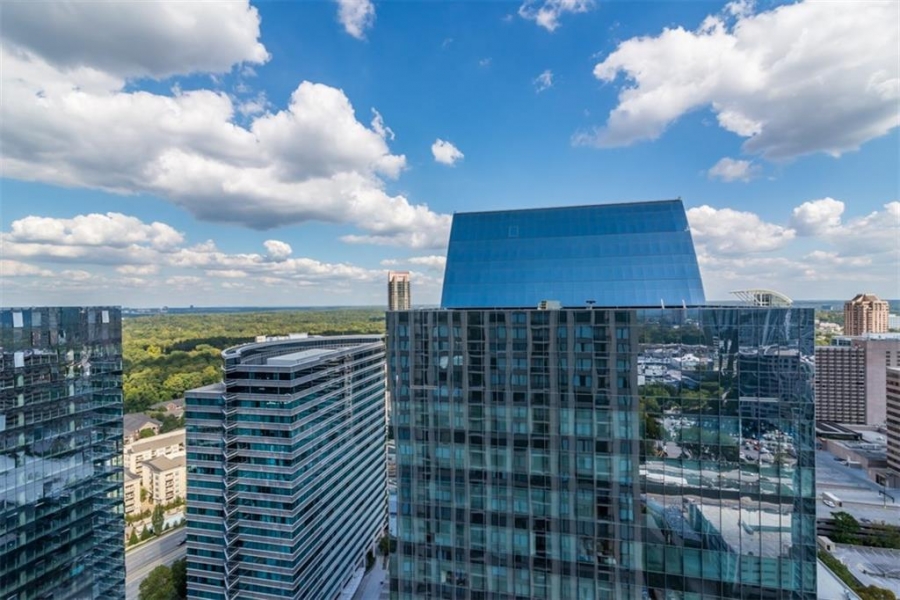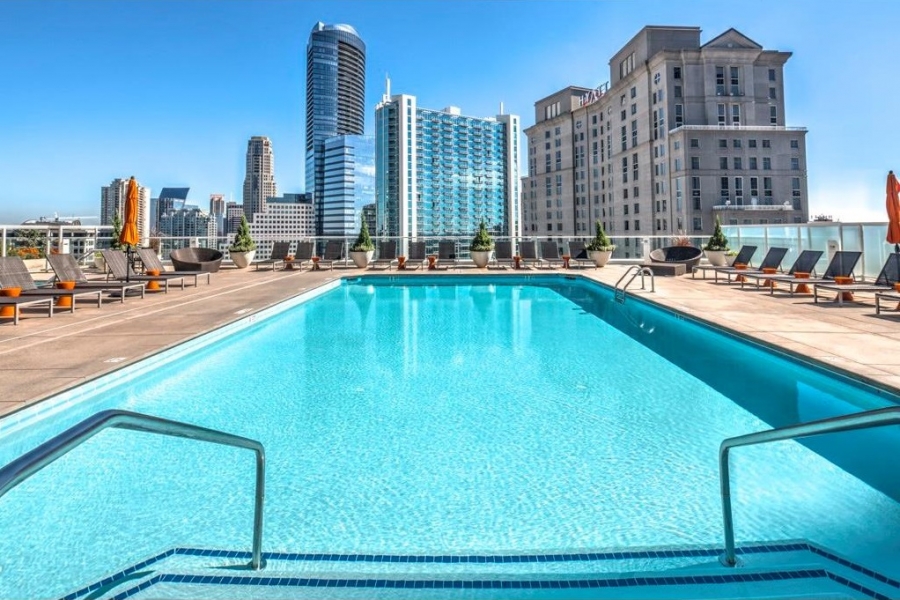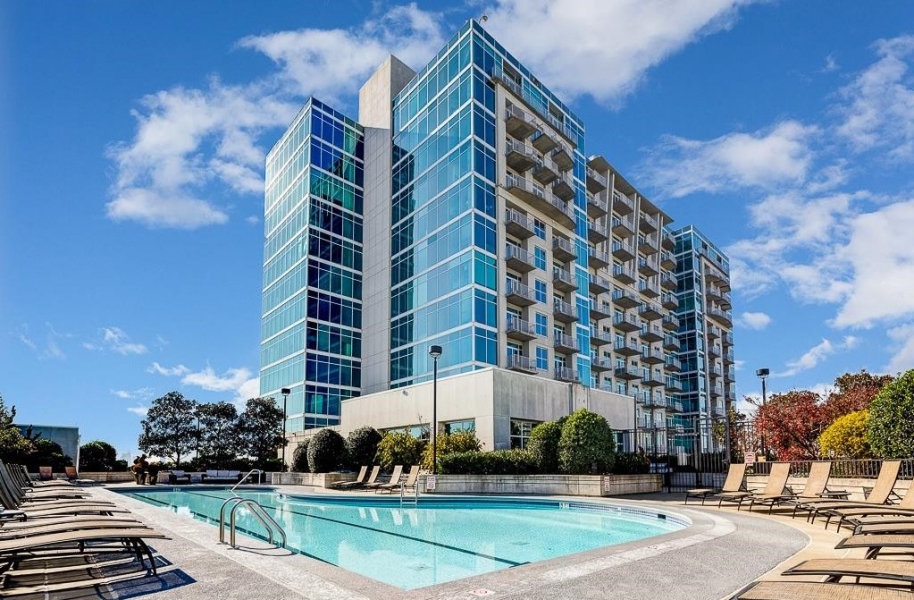 While 2019 is only halfway through, it's a good time to stop and get the pulse of Buckhead's Condo Market. For the 23 Buckhead Condo buildings I track, a few trends have emerged during the last 12-18 months.
Most notably, the number of units sold year-over-year has decreased roughly 10% on average, with some of the larger buildings experiencing even deeper declines in sales (Realm was down 18% from 42 to 35 sales and Ovation was down 43% from 38 to 16 sales).
So, is it finally a Buyer's Market for Buckhead Condos?
Well, not exactly. While year-over-year units sold has declined across the board for the first time in several years, the average price per square foot has continued to rise – on average 8% across all 23 buildings during the last 18 months.
Additionally, current inventory levels have only ticked up slightly to just over 6 months of inventory (traditionally, 6 months of inventory is considered a balanced market with more tipping towards a buyer's market and less tilting towards a seller's market). Inventory levels have fluctuated between 4-6 months for the past 4 years, so the increase is only modest.
What's this mean for Buckhead's Condo Market?
All of this indicates that Buckhead's Condo Market is still very healthy. And while annual double-digit price increases have slowed somewhat, overall price appreciation remains very healthy. Given the very large increases we've seen since 2012, this moderation in pricing and sales pace, is actually encouraging, as it shows the market is stabilizing while still moving forward.
If you've been thinking of buying a Condo in Buckhead, now might be the time. If so, feel free to call/text/email me with any questions…
(Be sure to also visit: The Definitive Guide to Buckhead's Condo Scene)
Here are the best performing Buckhead Condo Buildings in the first half of 2019:
Biggest winners in price/sqft gain during last 18 months:
o Plaza Towers – up 30% from $270 to $351
o 2828 Peachtree – up 21% from $289 to $350
o Phoenix on Peachtree – up 19% from $275 to $328
o Paces 325 – up 18% from $250 to $294
o Terminus – up 18% from $364 to $428
o Ritz Carlton – up 13% from $551 to $625
o Paramount – up 11% from $250 to $278
o The View at Chastain – up 11% from $243 to $270
o Eclipse – up 11% from $293 to $325
o Buckhead Grand – up 10% from $268 to $294
o Sovereign – up 9% from $485 to $530
o Mathieson Exchange Lofts – up 8% from $294 to $318
o Realm – up 8% from $321 to $347
Biggest increase in units sold last 12 months:
o Mathieson Exchange Lofts – up 100% from 6 to 12
o Gallery – up 75% from 12 to 21
o Plaza Towers – up 40% from 10 to 14
o Buckhead Village Lofts – up 15% from 13 to 15
o Park Regency – up 15% from 13 to 15
o Park Place on Peachtree – up 14% from 14 to 16
(all others saw a decline in year-over-year unit sales)
Thinking of buying a condo in Buckhead? Here are a few tips and resources:
The Definitive Guide to Buckhead's Condo Scene
A Visit to Waldorf Astoria's Penthouse Suite – Buckhead Atlanta
Atlanta Homebuyer FAQs
Buckhead condo fees are how much???
Buckhead High-rises with the best views
How did Buckhead's High-rise Condo Market do in 2017?

Friends – Thank you so much for your referrals
Thank you to everyone who allowed me to be a part of your story and represent you in one of life's most important transactions. And thank you to everyone who referred their friends, family, and business associates to me. It was a privilege serving them.
If you know of anyone who has questions about real estate, please let me know as I'd be honored to help with any and all of their real estate needs.